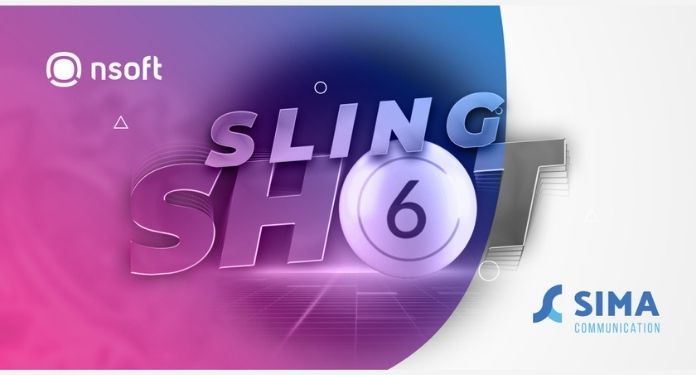 NSoft released its first casino game. This is Slingshot 6 – an on-demand game derived from NSoft's most popular game, based on Lucky Six sweepstakes.
The first customer to offer the Slingshot 6 casino game is Sima Communication.
Josip Vrbić, head of NSoft's games division, stated:
Slingshot 6 was developed for the online channel, featuring a highly interactive dashboard with easy-to-play options, statistics followed by a dynamic rotational view with the modern interface.
Several bonus opportunities are available to play with, providing something to entertain a wide range of players and casino enthusiasts.
About NSoft
NSoft is an award winning internationally recognized software solutions provider for the gaming and gambling industry. The company has more than 200 employees and 92 companies as customers, operating in 31 countries.
Its product portfolio includes a turnkey solution for managing betting businesses, retail and omni-channel solutions, virtual sports betting, sports betting and sweepstakes-based games.
The unique approach to customers and creative software solutions have positioned the company as one of the leading providers of innovative products for the gaming industry. In addition, the company has strong, long-term partnerships with the world's leading sports data provider – Sportradar.