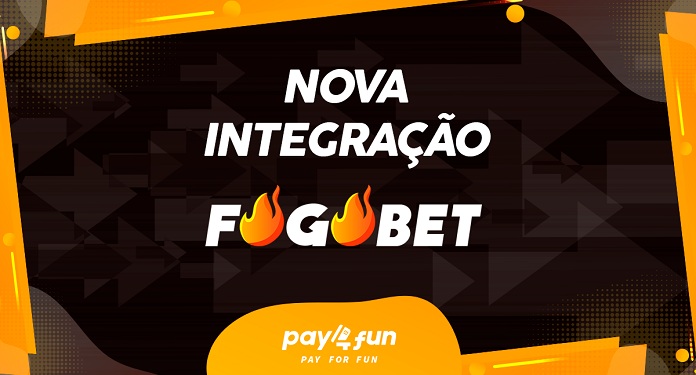 Another brand is joining the Pay4Fun team. From now on, the company's customers can already take advantage of all its advantages by having fun on the Fogobet website.
Fogobet operates in the sports betting segment. The platform provides several alternatives, among basketball, tennis, football, football, hockey, among others. In football, you can place bets on tournaments with worldwide repercussions such as the English Championship, the Spanish Championship or even the Italian Championship.
In addition, the site has other modalities available, such as virtual sports, online casino and live casino. Undoubtedly, the player will find numerous categories of bets on the new Pay4Fun partner.
The Fogobet platform is highly committed to offering a quality experience to the player. The website is intuitive, easy to navigate and very secure. Fogobet also has a generous 100% welcome bonus for deposits up to 700 reais.
Pay4Fun increases its team of partners
Nowadays, Pay4Fun has more than 150 business partners properly integrated into its platform. The big secret to all the organization's success on the national scene is the combination of the latest technology and personalized service to its customers and partners.
After all, the support team is specialized and is available to the public 365 days a year, 24 hours a day. Pay4Fun is also working hard to introduce numerous new products to the market such as Pay4Fun Store and Pay4Fun Card Mastercard.
To facilitate the financial transactions of its customers, the company also makes available the Pay4Fun App and provides withdrawal and deposit transactions via PIX (new Central Bank instant payment system).
Throughout this year, the company intends to announce other news to the public.