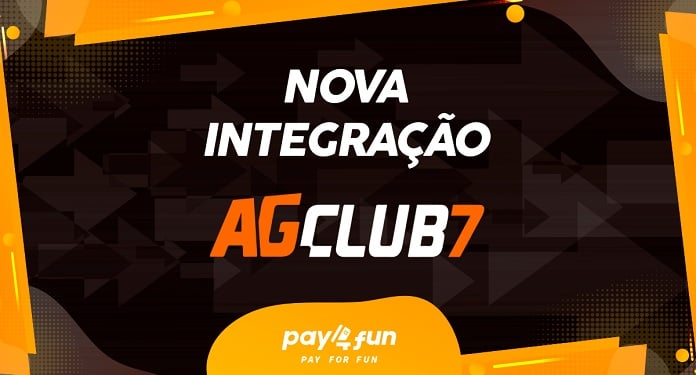 In a bold move, the operator AGClub7 carried out the integration of two relevant players in one go in order to increase a business that was already booming.
The integration with Pipa Games, the first fully national studio with live casino dealers and Pay4Fun, which is the company that makes the most progress in the means of payment segment, considerably increases its capacity to penetrate the country market.
In this way, the AGClub7.bet website started to provide Pay4Fun's electronic wallet as one of the main payment options. An essential strategic resolution to ensure more space in the online industry area.
With a portfolio with hundreds of thousands of customers, Pay4Fun is considered one of the best and most agile deposit and withdrawal alternatives for players in the national territory.
AGClub7 carried out the integration of Pipa and Pay4Fun in the same week
Taking advantage of the adequacy of the platform to receive another form of payment, the technical team of App7, the platform on which the AGClub7 website is operating, carried out yet another operation in the same week and joined Roleta Brasil, owned by the developer PIPA Games.
Thus, it is increasingly evident to the market that companies need to adapt to the local profile, offering services that fit with the preference of Brazilians to achieve the desired return on their operations.
Especially with the appearance of more brands and the entry of foreign players, which further increase competition for good positioning and a relevant share of consumers.
In a growing demand for this model of tropicalization, it is interesting to note that AGClub7 chose to carry out this more aggressive decision making, imposing itself on the market and marking its space in the face of competition. An important advance, as well as so many others that have been given previously.