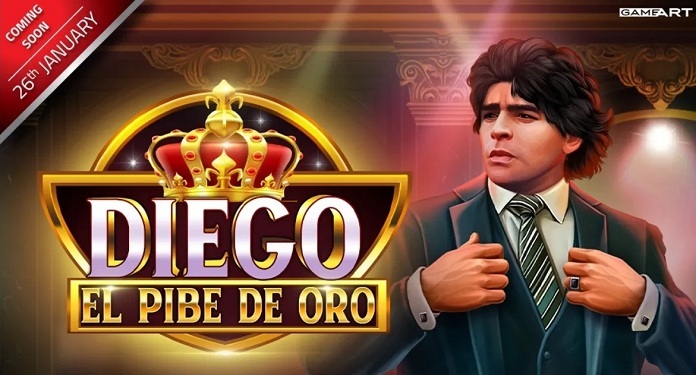 GameArt has just announced the launch of "Diego: El Pibe de Oro", a slot machine that honors Argentine Diego Maradona, one of the main football players of all time and one of the greatest personalities in the world. Officially licensed by Applovesoft, it is a game that should create identification with millions of fans around the world.
Already in development months before the world lost the Argentine star, GameArt chose to delay the launch in a sign of respect for family and friends. But, now he hopes the game can help keep his spirit alive for his millions of fans.
Players can join Diego for an evening of wealth and excitement in an impressive slot with many free spins, providing the opportunity to give a 'helping hand' to luck.
GameArt CEO Stefano Picone said: "Diego Maradona was one of the most loved football players the world has ever known, with his talent and personality that have won millions of fans around the world".
Picone further stated that "although we started working on this game months before his tragic death, we made the decision to delay its release out of respect for his family. Now we hope that he will keep his spirit alive on and off the pitch, extolling the true legend he was. "
"Diego: El Pibe de Oro" is just the first in a series of GameArt slots that will help ensure that the spirit of the great man survives, so the public should be prepared to receive more news soon.
About GameArt
GameArt is a leading provider of high quality digital games. The group develops world-class slots with the latest graphics.
Whether a single operator or aggregator with hundreds of customers, the company seeks to provide a complete solution. Since entertainment games are at the heart of your business.