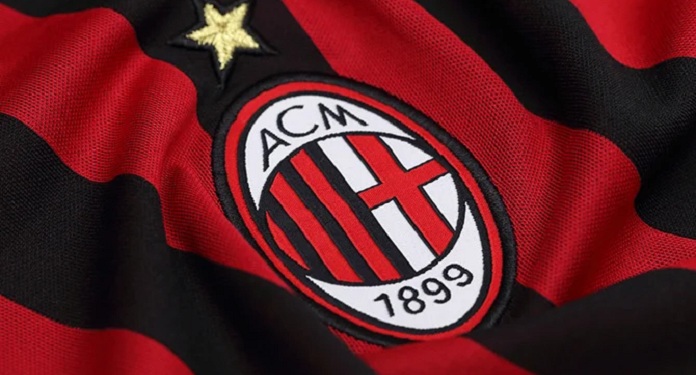 The Italian soccer club, AC Milan has signed a new long-term agreement with Yabo Sports. A deal that will make the betting operator become the team's official regional representative across Asia from the 2020-2021 season.
In addition, Yabo Sports has become the most recent partner to join the club's "Fan Village Virtual" as part of its Digital Summer Tour.
Thus, increasing the operator's involvement with Chinese fans and helping AC Milan to expand its brand exposure in Asia, aiming to attract new commercial opportunities.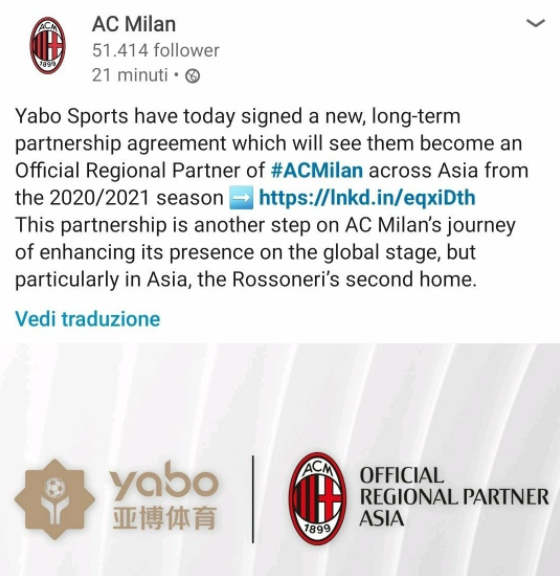 "We are excited to join hands with AC Milan, a club with the second largest fan base in China," said David Lee, the marketing director at Yabo Sports.
Lee added: "Over the next three years, we look forward to working closely with the club to deliver incredibly creative sports entertainment experiences for our fans in Asia."
AC Milan chief revenue officer Casper Stylsvig also commented on the signing of the new contract.
"We are very pleased with the partnership with Yabo Sports, which will undoubtedly help us to develop our brand and connect with our millions of fans on the Asian continent. Having localized high-performance partnerships focused on shared business objectives is a fundamental aspect of our current strategy ".
About Yabo Sports
Since the priority for many online players around the world is to find a portal that optimizes their entertainment and guarantees their safety and protection of the first class, Yabo Sports seeks to offer all these requirements to its customers.
Therefore, the company presents itself as a platform for sports betting and with online casino games. The goal is to get players and punters to register and sign up to enjoy a maximum and optimized immersion and entertainment experience.