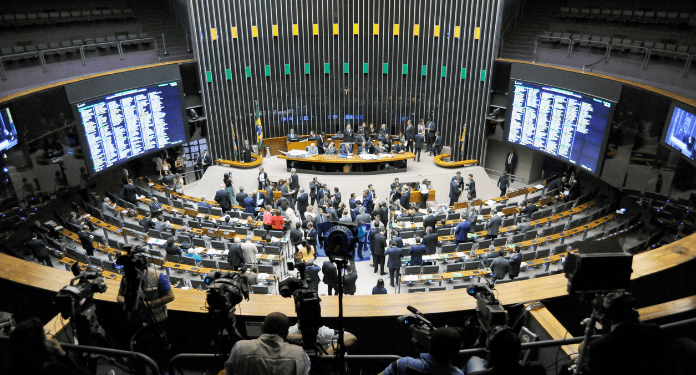 Recently, the g1 portal contacted 513 elected parliamentarians to find out their opinions on 18 important subjects that can be discussed in the Legislative – such as the regulation of gambling.
During the period from December 1st to March 24th, a team of more than 30 journalists conducted the survey. Some deputies responded directly by phone or in person, while others chose to respond via email, messaging apps or through their advisory teams. All were informed that the answers would not be disclosed individually.
All deputies were contacted and, in all, 332 (65% of the new Chamber) responded to the questionnaire. The remainder chose not to respond or stated that they would send responses but did not. In terms of percentage, the survey recorded the following response rate:
PL (49%);
União (49%);
Republicanos (44%);
PT (85% response);
PSD (71%);
PSDB (85%).
38% of deputies are in favor of regulating gambling in Brazil
A percentage of the deputies who answered the survey were in favor of regulating gambling in Brazil. Check it out below:
Yes: 38% of all deputies
No: 24% of all deputies
They did not want to answer this question: 3% of the total number of deputies
Did not respond to the questionnaire: 35% of all deputies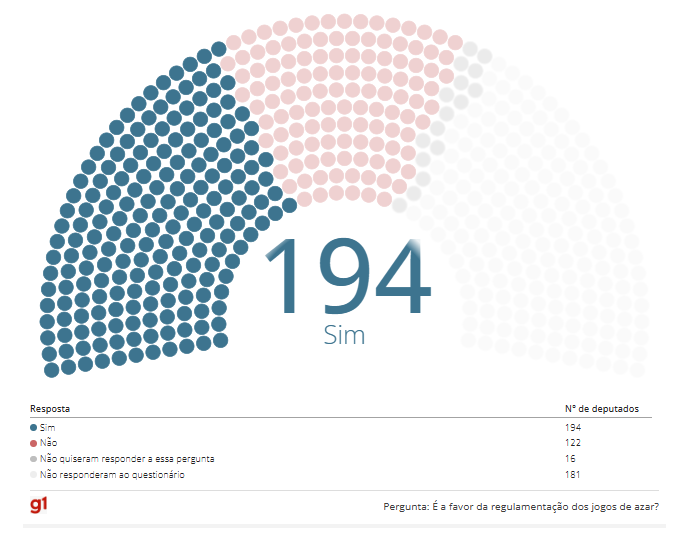 Regulation could be a great opportunity for Brazil
In recent years, the gambling market has experienced remarkable growth around the world, leading many countries to consider the possibility of regulating the activity. When properly regulated and supervised, the segment can generate jobs, income, stimulate the economy and create many opportunities, becoming a great attraction for countries and states that recognize the potential of gambling.
Brazil has a great opportunity in its hands, since with the regulation of gambling, the sector could generate fundamental revenues for different sectors of society, such as health, education, social projects and much more.