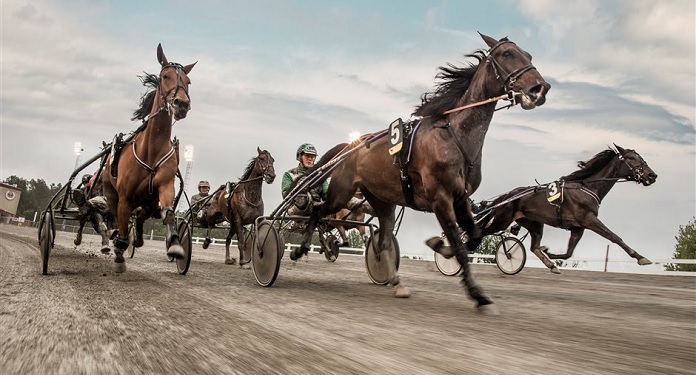 One of Sweden's leading horse racing bodies has extended its collaboration with the Swedish Biathlon Federation. Aktiebolaget Trav och Galopp (ATG) is best known for offering bets on harness racing, or trotting, in Sweden.
Its partnership with the Biathlon Federation began in 2018. However, this extension will see the entities continue to work together for another four years, or six as ATG has said it intends to extend the cooperation for another two years.
The expansion of the agreement will see both parties deepen their relationship, with ATG becoming a "Introducing Partner" in addition to its current status as the federation's main sponsor. And starting next season, ATG customers will be able to bet on the biathlon.
"Like trotting, biathlon is a popular sport and it's a lot of fun to take our cooperation one step further. We have many fun projects in the works that will benefit both trotting lovers and biathlon fans alike. We have an exciting time ahead," said Johanna Åberg, marketing manager at ATG.
As part of the extended partnership, the two groups will embark on a new project that "aims to bring the sport closer to the people" and "make it more accessible to biathlon enthusiasts in Sweden".
Rikard Grip, General Secretary of the Biathlon Federation, said: "There is great curiosity among our fans to get to know the stars of biathlon even better. Thanks to ATG and your investment as an Official Partner, fans will be able to go behind the scenes and see exciting parts of our preparations that have never been shown before. I think the fans are going to love this opportunity."
About ATG
Aktiebolaget Trav och Galopp (ATG) is the collaborative sport trotting body for betting on horse competitions in Sweden. The company is a limited company managed by Svensk Travsport (90%) and by the galloping association Svensk Galopp (10%). In addition to racing, ATG also offers casino games and sports games.