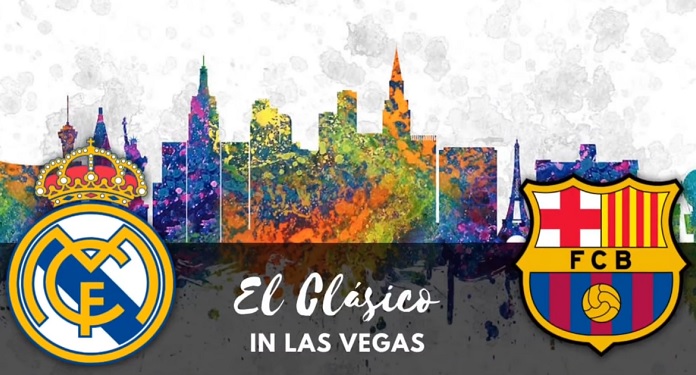 The American city of Las Vegas, in the state of Nevada, is known worldwide for its glamorous casinos and exciting nightlife. In recent years, the venue has also hosted major sporting events such as boxing matches and MMA events. After hosting the Super Bowl final last year, the Las Vegas Raiders stadium will host 'El Clásico'.
The giants of Spanish football, Barcelona and Real Madrid will once again promote an edition of the classic in the United States. The two clubs have already confirmed that the game will be held in the pre-season period, on July 23. The home of the Las Vegas Raiders, the team that competes in the NFL, is able to receive an audience of up to 65,000 fans.
Teams will face off in Las Vegas for the first time
This will be the first time that Barça and Real will face each other in Las Vegas. However, the teams have already met in the United States. In 2017, the Catalan club beat the defending champions of the Champions League 3-2 in Miami.
This will also be the fourth game away from Spain, the teams have already played in Riyadh, Saudi Arabia, last season, and in Barquisimeto, Venezuela, in 1982.
Barcelona have scheduled a series of friendlies on their visit to the United States. The team will still play against Juventus, from Italy, three days after 'El Clásico' in Las Vegas. The match against the Italian team will take place in Dallas, Texas.
Barça will also play against two North American teams: Inter Miami, on July 19, in Miami. And he will finish his tour of the country in a friendly against the New York Red Bulls, in New Jersey.
Real Madrid announced three games on American soil. In addition to the historic rival, the team will face América de México, in San Francisco, on the 26th, and will end the tour on June 30, against Juventus, in Los Angeles.