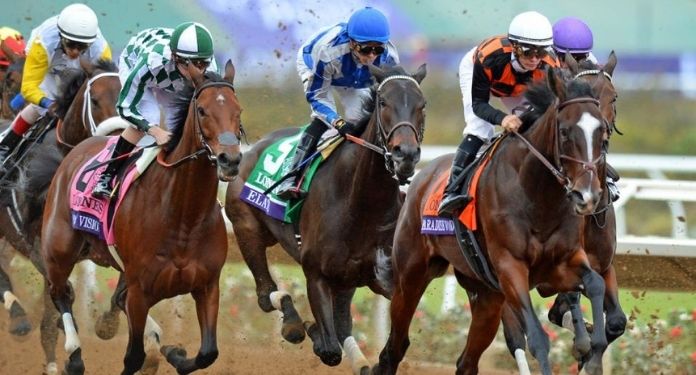 Through the agreement, SIS accepted the agreement to broadcast the remaining 76 horse races of the 2021 season at the "Las Américas" Racecourse in Mexico City.
Coverage will be made available to SIS customers worldwide through its retail and online network – along with a full fixed-mode service, including data, on-screen graphics with betting triggers, prices and derivatives.
"We are delighted to have reached this exclusive agreement with Codere, which is significantly based on our racing offer in Latin America," commented William Morris, Head of International Horse Racing at SIS.
"The Las Américas Racecourse in Mexico City boasts some of the most exciting races in Latin America and we are looking forward to delivering first class races to our customers around the world."
For European operators, the races at Codere's "Las Américas" Racecourse are held on Friday and Saturday nights, comprising 10 races that take place every 30 minutes after 7:30 pm, UK time.
The announcement sees SIS increase its market-leading international horse racing portfolio, which includes racing from the Czech Republic, Dubai, Germany, Hungary, Latin America, Saudi Arabia, Spain and the USA, as well as the United Kingdom and Ireland.
Ramon Rionda, Codere's Director of Operations, added: "We are thrilled to have closed this exclusive agreement with SIS, which is the perfect partner to deliver the complete Hippodrome de las Américas offered to punters around the world.
"Friday and Saturday at the racecourse is a fantastic racing experience, and we are excited that SIS will be delivering our premium races to new customers as part of its first-class betting service."
About Codere
Codere is an internationally renowned game operator with operations in European markets, such as Italy and Spain.
The company is also on the Latin American scene, in Argentina, Mexico, Panama, Colombia and Uruguay, operating more than 51 thousand gaming machines, 8500 sports betting terminals and countless 30 thousand bingos in the region.
Besides that, Codere is dedicated to the development of online games. Founded in 1980, the company has its current headquarters located in Alcobendas, in Madrid, Spain.