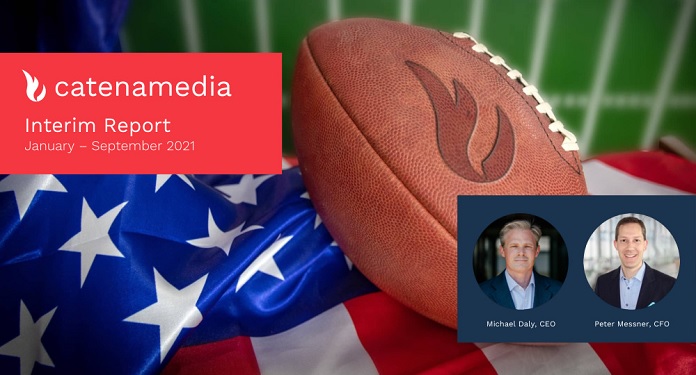 Catena Media's 2021 third quarter report shows a 33% increase in operating income, 23% organic growth and a 33% increase in adjusted EBITDA.
Operating income was €33.1 million and adjusted EBITDA totaled €16 million. Operating cash flow increased by 17%, reaching €28.6 million on September 30, 2021. Between September 13 and October 15, the group repurchased 1,504,810 common shares of Catena Media, resulting in one cash outflow of €8.6 million.
Company CEO Michael Daly said: "For Catena Media, the third quarter was an extremely strong period, which highlighted the value of our global diversification strategy in sports betting and casino. Triple-digit growth in North America and revenue doubling in Japan were primarily responsible for "a 33% increase in group revenue as well as a 33% jump in adjusted EBITDA".
Catena Media managed to attract new customers in 2021
The report pointed to several significant events from the first nine months of 2021, including a 42% growth in new depositing customers and a 122% increase in North American sports betting and casino revenue (which accounted for 49% of casino revenue). group).
Daly further stated: "Financially, the group has a solid foundation. During the quarter, we started a share buyback program to optimize our capital structure, returning capital to shareholders".
The CEO of Catena Media concluded: "The acquisition of the i15 Media assets has highlighted our readiness to use our financial strength when attractive business opportunities arise. to internationalize our products and become a truly global force in the industry."