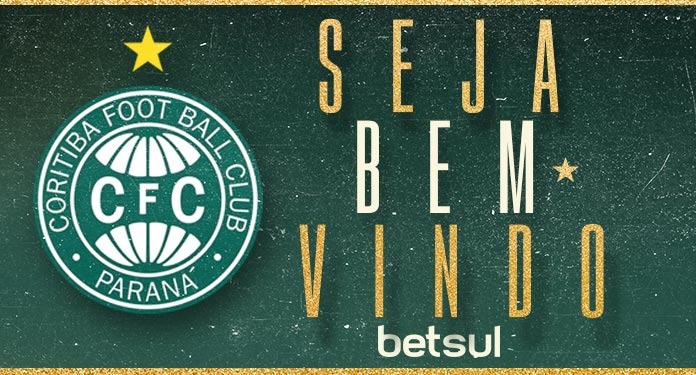 The sports betting website, Betsul reached the mark of seven sports sponsorship agreements with the officialization of the partnership with Coritiba Foot Ball Club, a soccer club from Paraná and which is competing in the Serie A of the Brazilian Championship this season.
The mark will be inserted in the back of the shorts of the professional cast of Coxa and will be visualized for the first time in the game this Sunday, 4, against São Paulo, at 16h (Brasília time), valid for the Brasileirão. At the moment, the club ranks 17th in the league table with 11 points.
"The club, with a strong initiative in the market, is looking for partners for this atypical and emblematic year. Thus, it closed with Betsul, already traditional in the football market. This new sponsorship is extremely relevant for the club ", pointed out Coritiba's marketing director, Rafael Saling.
In addition to the Betsul logo on game shorts, the agreement also provides for activation in the club's online media. In addition, the partnership establishes that for each bet placed by a Coxa supporter on the site, the club will be entitled to a certain amount.
Thus, Betsul continues to solidify its performance and positioning in the Brazilian market through new partnerships. For the platform, this new sponsorship helps to expand business in the southern region of Brazil.
"Brazil has always been at the center of our business and being able to be at the side of teams across the national territory is a great achievement for Betsul", declared Fernando Rivas, CEO of the sports betting website.
About Betsul
Betsul is a betting platform with operations in the South American market and created to offer new forms of involvement for bettors as well as fans of clubs and sports institutions.
The website has a simple and intuitive look so that the user can test his luck in several betting categories and a wide variety of sports.