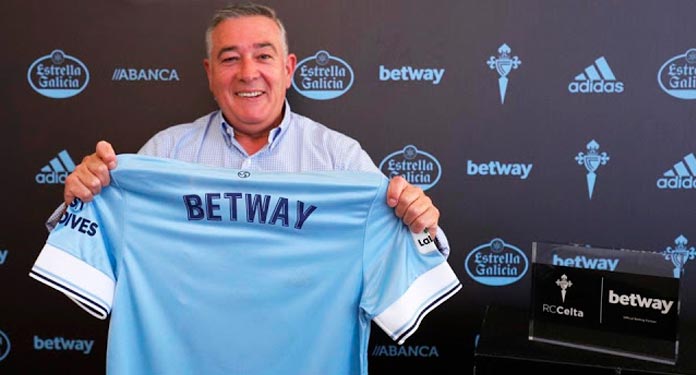 The Spanish soccer team, Celta de Vigo formalized a new sponsorship agreement with Betway, which becomes the team's official sports betting platform.
Celta, who are competing in the first division of the Spanish Championship, signed a two-year contract, with the possibility of renewal for a third party.
The betting house will be able to advertise its brand in advertisements on the team's football field. In addition, the company will have promotional material for the matches and team news, with the aim of bringing players closer to their fans.
Ricardo Barros, vice president of Celta, publicly commented on the new arrangement. "We are very pleased with this agreement. It is very important for the sport that a brand of international prestige gives its support at a particularly difficult time."
Barros also acknowledged that "it is not easy to obtain this type of support in the current circumstances, with so much social and economic uncertainty. The agreement allows us to continue to grow as an entity and brand, and to move forward in our international expansion".
Betway expands partnerships with Spanish soccer teams
It is worth noting that this is the third partnership that Betway has released in recent weeks with Spanish soccer clubs.
Previously, the betting house closed a deal with Real Betis and extended the contract with Deportivo Alavés. The company has publicly announced that it remains the main sponsor of Leganés.
The fact is that these agreements are being made official at a time quite peculiar to Spain's sports betting industry.
Since the Spanish Government wishes to veto agreements between the platforms of the sector with professional soccer teams from the month of October, through the Royal Decree that will regulate the advertising of online games.