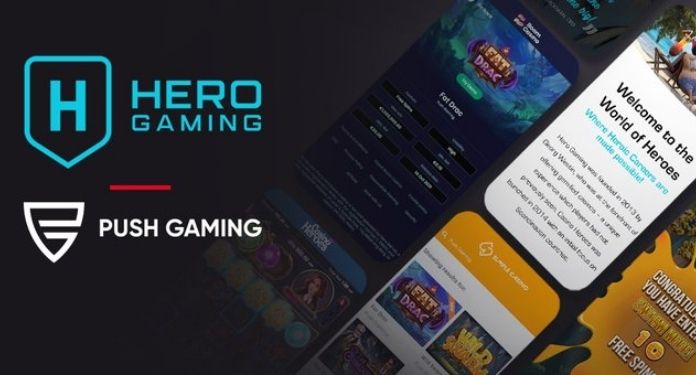 Push Gaming aims to continue growing into the fourth quarter of the year and beyond as the company expands its partnership with Hero Gaming.
Under the terms of the enhanced collaboration, the online casino operator will have access to the vendor's portfolio of slot titles.
This includes titles like Jammin' Jars 2, Booty Bay and the latest Fat Drac release, which are set to be among the first games available to players on Hero's list.
Brands that will soon load Push games include Casino Heroes, Boom Casino and Simple Casino.
A major expansion of the partnership
"We are very proud to have created an environment where innovation and creativity are fostered and our partnership with Push Gaming is an extension of that," said Sven de Waard, Casino Manager at Hero Gaming.
"The titles they provide us exemplify the culture we've worked hard to cultivate and having this offering come directly from the Push platform will further enhance that," he added.
Push Gaming continues to build on the momentum gained from the acquisition of a platform licensed by the MGA (Malta Gaming Authority) and UK Gambling Commission in 2020, and is promoting its expansion ambitions across Europe with new entries prepared for the coming months .
Fiona Hickey, head of sales at Push Gaming, said: "Hero Gaming has been providing a leading showcase for our games for some time now, but this change will be an impetus for the streamlined delivery of our content to their players."
"It has been a pleasure to work with the Hero Gaming team over the years and everyone at Push is delighted to see this continue through our own platform," concluded Hickey.
About Push Gaming
The company develops premium quality casino games and aims to provide the best entertainment for its players. It also has a wide range of global partners, including some of the most influential players in the industry.
In addition, the company strives to comply with best practices so that games are not only fun, but also safe so that its users can be entertained responsibly and reliably.