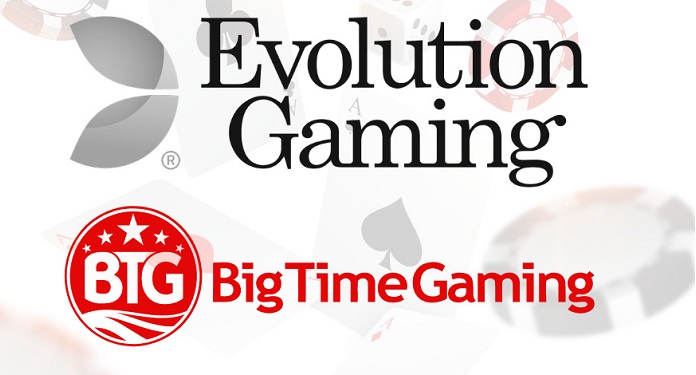 Casino game provider Evolution has announced that it has completed the purchase of slot developer Big Time Gaming (BTG). On April 12, the supplier entered into an agreement to acquire the entire share capital of Big Time Gaming (Big Time) in a combination of cash payment and Evolution shares.
All regulatory approvals to which the transaction was conditional were received and Evolution closed the deal. Therefore, the company's board of directors decided to issue 1,105,032 shares.
The right to subscribe for the new shares, with deviation of the shareholders' preemptive rights, is returned to the Big Time sellers who subscribed for the shares by offsetting their credit of 140,030,000 euros.
The subscription price at issue amounts to €126.72 per share, which according to the agreement between the two parties, is equivalent to the average volume price of Evolution's share on Nasdaq Stockholm during the period from March 23 to April 7, 2021.
At the time of the April purchase announcement, Jens von Bahr, President of Evolution, said: "With the addition of Big Time Gaming to our portfolio of slot brands, we have strengthened our strategic position as a leading provider of casino games in the world".
Bahr added, "Big Time's focus on innovation and creating unique gaming experiences fits perfectly with our culture and mindset. We look forward to continuing our journey together."
In addition, Nik Robinson, CEO of Big Time Gaming, stressed that both companies are "innovation-driven" and described the acquisition as a "perfect fit."
Before BTG, Evolution finalized the purchase of NetEnt
The buyout of BTG takes place right after the acquisition of NetEnt, completed on December 1, 2020, with the gaming giant claiming that these actions take place to further consolidate its position in the industry, aiming to become "the leading game supplier of online casino around the world".