X1 Brazil Combate, sponsored by Esportes da Sorte, arrives in Maceió, Alagoas, for another event full of emotion, rivalry, dribbling and lots of goals.
The X1 modality, which has already become popular among Brazilians, will once again have another show with a full house in a new capital of the country.
Brasil, from the Apostador team, will defend the X1 Brazil belt this Friday, 29th, at Ginásio do Sesi, against challenger Etinho, starting at 6pm (Brasília time), with live broadcast on CazéTV.
Influencer Casimiro Miguel's channel has already reached around 3 million views with the modality.
With his eyes on a chance at the top of the biggest organization in the sport, Vassoura is excited and wants to get hold of the belt in case of victory against Cinho, in the third of five duels on a night that promises to be historic.
"X1 Brazil will deliver, in Maceió, another unforgettable night for lovers of the sport, again with a full house and an even better entertainment show than previous editions", says Davi Oliveira, Project Manager at X1 Brazil.
"We managed to put together an incredible card, with five very balanced games, including some references in the sport, such as Vassoura and Cinho, as well as new athletes who are emerging".
"We are happy with the rapid expansion of the sport in new areas and, in October, we will have two strategic events, one in Rio de Janeiro and the other in São Paulo. We will soon share the news with the fans", he added.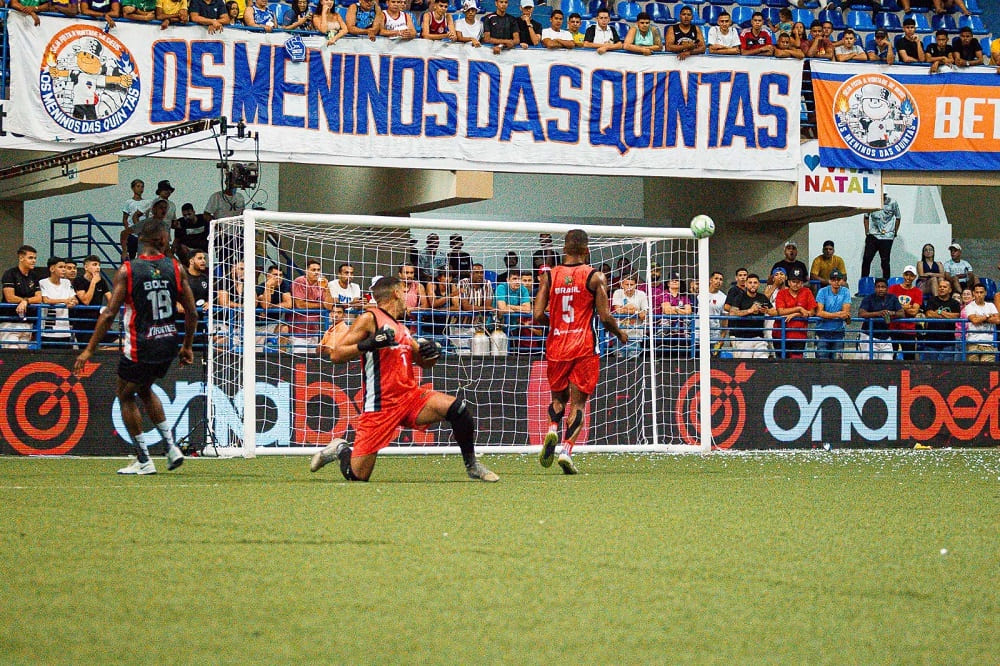 Fight for the belt
Champion Brazil took the belt from Bolt, after defeating him 3-1, in the last fight, in Natal-RN, at the beginning of September, and now promises to defend the object of his desire at least until the end of 2023.
"I have a dream and I'm going to make it come true: I want to spend the end of the year with my daughter and the belt on our table. It will be very difficult to take it from me, they will have to eat a lot of couscous, grate it a lot, but they won't be able to. He is mine and from the Apostador team", says the number one in the country, Brazil.
Etinho from Paraíba has other plans. The athlete from the Bet22 team trusts his history so far to leave Maceió with the belt in his possession. No champion has yet been able to defend the belt.
Coringa beat Kaká to become the first winner, but lost to Bolt, who was eventually surpassed by Brazil. "Let's go up and get that belt. Paraíba deserves a lot. The expectation is for a great game", said Etinho.
"I'm happy that many people are rooting for me, it will be a dream to play live on Cazé TV, with more than 100 thousand people watching. Through hard work we managed to get where we want", he added.
Esportes da Sorte is the main sponsor of the event
With master sponsorship from Esportes da Sorte, the event will distribute R$140,000 in prizes, R$50,000 of which only for those who take the belt. Ney Silva, the voice of lowland football in Brazil and pioneer of the X1 modality, will be present to see the stars up close.
About X1 Brazil
X1 Brazil, the largest sports organization in the X1 category, has guaranteed major events wherever it goes, always with packed arenas and electrifying games, with an extremely engaged fan base.
Inspired by the successful MMA model, with a card of confrontations, rankings and even a belt, the organization has the master sponsorship of Esportes da Sorte and a broadcast partnership with CazéTV, owned by influencer Casimiro Miguel.