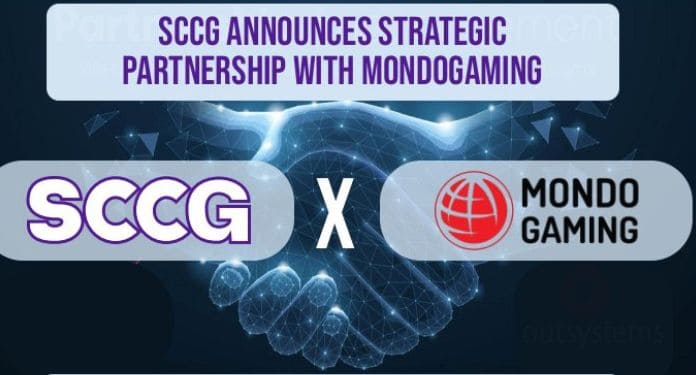 SCCG Management recently revealed a strategic collaboration with MondoGaming. The purpose of this partnership is to enhance MondoGaming's business development initiatives and facilitate its worldwide distribution.
MondoGaming is a software provider specializing in sports betting platforms.
With this collaboration, it aims to strengthen its presence in the market, leveraging SCCG's global network and reputation among operators and platform providers around the world.
Matteo Dimatteo, CEO of MondoGaming, sees this collaboration as a significant step forward in the company's international growth.
"We are very happy to announce our partnership with SCCG, which will allow us to reach more customers and partners around the world. I also believe that this is an important step in MondoGaming's international growth", he states.
Stephen Crystal, founder and CEO of SCCG, echoed this sentiment, emphasizing the commitment to driving growth and innovation in the gaming industry.
"Our collaboration with MondoGaming underscores our commitment to driving growth and innovation in the gaming sector," he states.
He said: "We are excited to bring our deep industry connections and experience to the table, expanding MondoGaming's reach and solidifying its reputation as a leading provider of sports betting software."
Additionally, SCCG also recently announced an extended partnership with PandaBet USA.
With the partnership, the companies aim to increase player reach and make engaging casino content accessible to a wider audience.
"Our enhanced collaboration with PandaBet underscores our commitment to leading innovation in the online gaming space."
"PandaBet's unique lottery-style gaming format is an electrifying addition to the online casino world," added Crystal.
About SCCG Management
SCCG Management is a premier management consultancy firm with experienced global gaming industry leaders offering specialized solutions for strategic success with a focus on iGaming, sports betting, e-Sports and casino technology.
With a global network spanning more than 30 years and international offices in Europe, Africa, Asia, South America and Latin America, SCCG connects clients with the right strategic partners for growth on a global scale.
About MondoGaming
Mondogaming LTD is a software provider for sports betting platforms, designed for B2B and B2C business. Already present in Africa, South America, Europe and Asia, with plans to expand throughout the rest of the world. Offers the possibility of customized Whitelabel or Turn-key solutions.
The characteristic that differentiates us from the competition is that we are suppliers and developers of our software, any customization becomes possible.