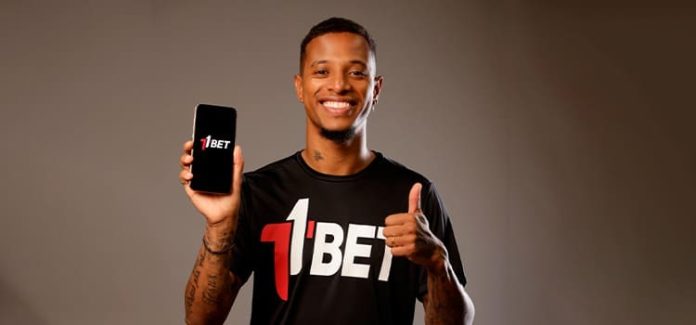 T1bet is a leading sports betting platform that offers bettors an exceptional online betting experience.
With a wide range of sports and markets, competitive odds and innovative features, T1bet has stood out in the sports betting scene.
Botafogo's young midfielder, Tchê Tchê has great skill and raw talent, which is why he takes a leading role, bringing hope of a possible historic achievement for the Rio club.
The partnership with Tchê Tchê reflects T1bet's commitment to offering an authentic and exciting experience for sports fans and bettors.
As an ambassador, Tchê Tchê will collaborate to create exclusive content, participate in promotional events and offer valuable insights into the world of football.
Born into humble roots in São Paulo, Danilo das Neves Pinheiro was revealed by Audax, formerly Grêmio Osasco, his journey to Botafogo was permeated by many obstacles.
Tchê Tchê had spells in Guaratinguetá, Ponte Preta, Boa Esporte and Palmeiras. After highlighting at Verdão, he was sold to Dynamo Kyiv, from Ukraine, but returned to Brazil to play for São Paulo after one season, where he stayed for three seasons until being loaned to Atlético-MG, which at the end of the 2021 season, Tchê Tchê He became two-time Brazilian champion and won the National Triple Crown with the Minas Gerais club, winning the 2021 Campeonato Mineiro, the 2021 Brazilian Championship and the 2021 Copa do Brasil.
Tchê Tchê shared his excitement about being part of the house: "I am very excited to join T1bet as an official ambassador.
This is an incredible opportunity to share my passion with fans and bettors", said the midfielder. "T1bet is a renowned brand in the world of sports betting, and I can't wait to be part of this exciting journey!"
We are very excited to have Tchê Tchê as our ambassador", said T1bet marketing team leader, Arthur Dartibale. His passion for football and his integrity in the sport make him an ideal partner for our brand."
He concludes: "Together we are committed to offering our customers a unique betting experience, centered on fun and responsibility."
With a commitment to transparency, security and first-class entertainment, T1bet strives to provide the best online betting experience for its users.