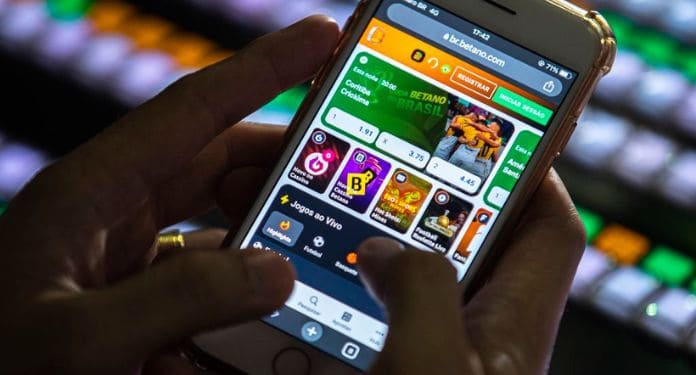 The federal deputies of the Sports Betting CPI are already starting to articulate themselves to hear those involved in the alleged manipulation of results in football matches.
The Sports Betting CPI started work this Tuesday, the 23rd with a list of 96 requirements to be approved. Among them are the summons of players, club directors and representatives of betting sites.
The parliamentarians included ten players in the list of possible deponents. The Deputy of the PL of Minas Gerais, Maurício do Vôlei, said that the CPi do Futebol can bring back the dignity of the sport.
Requests need to be approved by members. The idea is to listen to all parties involved in investigations by the Goiás Public Prosecutor's Office (MP-GO) within the scope of the Maximum Penalty Operation.
See who they are: Paulo Miranda (without club), Igor Cariús (Sport-PE), Eduardo Bauermann (Santos-SP), Gabriel Tota (Ypiranga-RS), Victor Ramos (Chapecoense-SC), Fernando Neto (São Bernardo- SP), Matheus Gomes (without a club), Leone Barros Costa Junior (Maranhão-MA), Gabriel Menino (Palmeiras-SP), Richard Coelho (Cruzeiro-MG), Nino Paraíba (América-MG),
The first seven were denounced by the Public Ministry of Goiás and became defendants for manipulation of game results.
Other names have already been approved in ballots and should be heard in the next sessions.
Fernando Cesconetto, public prosecutor of Goiás, was summoned to speak with the deputies. Cyro Terra Peres, Attorney General of the Public Ministry of the State of Goiás will also speak to the CPI.
Businessman Bruno Lopez, accused by the Public Ministry of Goiás of being the head of a scheme, had a summons request. He is currently in prison. Lopez's wife, Camila Motta, who managed the betting mafia's money, was also called up.
The deputies also approved a request to have access to MP-GO's documentary and legal collection regarding the Operation. Hugo Jorge Bravo, president of Vila Nova who presented the first irregularities to the MP-GO, will also be heard.
There are more than 100 requests that still need to be considered by the CPI. Among them, there is the request for testimony from presidents of Serie A clubs, Wilson Luiz Seneme, president of the Arbitration Commission of the Brazilian Football Confederation (CBF), and Ednaldo Rodrigues, president of the CBF.
Schedule of activities of the CPI of Sports Betting
Deputies approved the schedule of activities. The sessions will be held between May 30th and September 14th. Public hearings, official missions and other steps must also take place within this period. The Sports Betting CPI will have a break during the parliamentary recess (July 18th to 31st).
The proposed report must be submitted by September 18th. The Presidency of the Chamber of Deputies will vote on the report between the 26th and 28th. The commission's official name is CPI for the Manipulation of Results in Professional Football Matches.