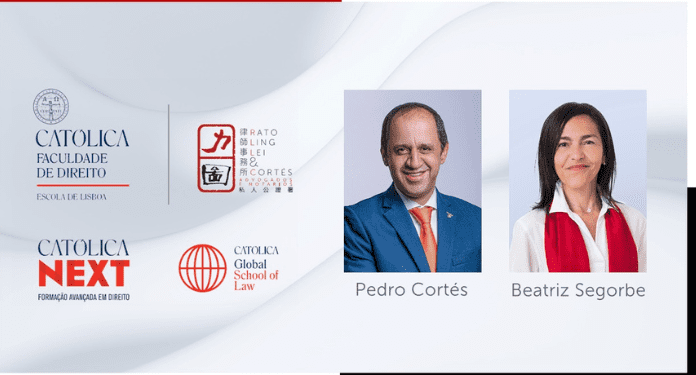 With the advent and expansion of sports betting around the world, Portugal did not want to be left behind and launched this program privately within its Catholic university for advanced training in Gaming Law and Sports Betting.
All over the world there are few offers of this type, with Portugal being one of the pioneers, such as special and specialized training.
In partnership with the office of Rato, Ling, Lei & Cortés – Advogados (Lektou), this new course is offered to executives, judges, lawyers, consultants and any other professional who wants to work in the betting or igaming industry.
The course in question should teach essential and crucial data about sports betting, the different legal and regulatory structures, sanctions and penalties, as well as the new world context.
In addition, it promises to provide a great content of themes and application of the laws, lexicon and legal concepts of sports betting and its inclusion in the global gaming industry, being able to acquire basic and vital skills to be able to work within the gaming, betting and lotteries industry. .
Under the coordination of Pedro Cortés and Katarina Pijetlovic, both experts in the field.
Dr. Katarina Pijetlovic is Assistant Professor of Law at Católica Global School of Law and at Católica Lisbon School of Law. His interests include the application of EU economic laws to the sports industry, in particular the legal issues surrounding breakaway leagues, as well as athletes' fundamental rights and governance structures. She teaches courses in sport law and EU competition law.
Pedro Cortés holds a degree in Law from the Catholic University of Portugal – with a postgraduate degree in International Management from the Faculty of Economics of the University of Porto (2001).
A lawyer in Macau since 2003, he has experience in gaming, commercial, financial, capital markets and arbitration law. He is registered as a Lawyer at the Macau Lawyers Association, among other functions.
Description of the Program focused on Law of the Game and Sports Betting
Gambling is expanding globally and this course will provide participants with an advanced education on the legal and regulatory issues relating to the sports betting industry, with particular emphasis on Europe and the United States.
Guest instructors and speakers are leading experts in the field and include distinguished gaming law insiders, past and present regulators and leading C-Suite executives in the sports betting industry and ancillary activities such as sports data.
The practice of Gaming and Sports Betting Law requires qualified professionals. According to the program, this training offers the opportunity to develop in-depth knowledge of the various areas of this industry, which is highly specialized and continuously and rapidly growing.