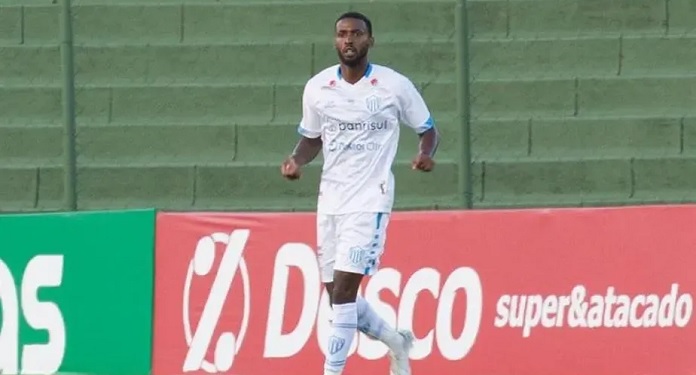 The Court of Sports Justice of Rio Grande do Sul (TJD-RS) condemned, this Monday, 22, the full-back Nikolas Farias with a penalty of R$ 80 thousand and 720 days of suspension for participating in a match-fixing scheme in the 2023 edition of the Campeonato Gaúcho.
This is the first punishment of an athlete cited in the Maximum Penalty operation, carried out by the Public Ministry of Goiás (MP-GO).
Nikolas Farias, who ended up being judged in absentia for not attending the session, committed a penalty against Esportivo in the 2023 Gaúcho Championship, a competition for which he defended Novo Hamburgo.
Within the scope of the investigation carried out by the MP-GO, Nikolas (who is without a football team at the moment) admitted the irregularities and was not criminally prosecuted. However, in the sporting field, punishment still fit.
Initially, the striker Jarro Pedroso, from Inter de Santa Maria, was scheduled to be judged in the same session. However, the TJD-RS accepted the request of the athlete's defense to postpone his trial in order to better elaborate the defense.
Investigation of a match-fixing scheme carried out by the Public Ministry of Goiás
Investigations into match-fixing schemes in soccer to favor gamblers were promoted from February this year when the MP-GO received a complaint from the president of Vila Nova, Hugo Jorge Bravo.
On that occasion, the manager revealed that midfielder Marcos Vinícius Alves Barreira, better known as Romarinho (who had his contract terminated in 2022), received R$ 150,000 to commit a penalty in the first stage of the game against Sport, in Série B of the Brazilian championship.
Subsequently, in April, the Public Ministry increased the scope of the investigations, starting to investigate possible irregular events in Serie A and state championship matches. The investigation also started the CPI of Sports Betting in the National Congress, which should summon managers, players and others involved in the case.