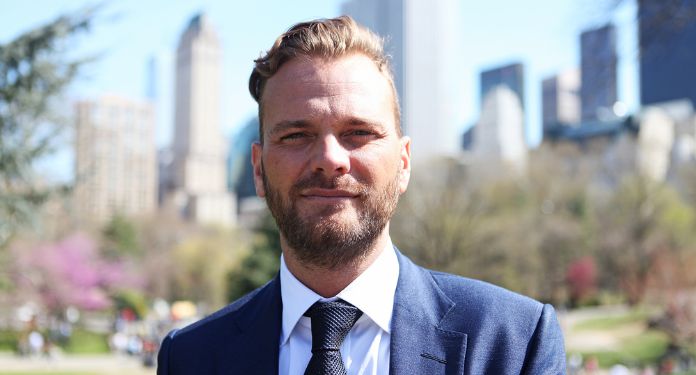 The iGaming Brazil portal exclusively interviewed the CEO of Genius Sports, Mark Locke, who spoke about last year's records, his participation and the importance of the Sports Integrity Summit event that takes place now in May in Brasilia and new strategies for 2023, among other things. . Mark also explains the purpose of ABRADIE, its role and purpose.
Genius Sports is a sports data and technology company providing data management, video streaming and integrity services to sports leagues, bookmakers and media companies.
See the full interview.
iGaming Brazil – Mark, you broke records last year above 341 million dollars, what do you attribute this huge profit to?
Mark Locke – Just to set the bar, our 2022 revenue outlook was $340 million, and despite a number of macroeconomic and geopolitical risks, we beat that outlook to $341 million in revenue. This represents annual growth of 30% (or 41% in constant currency). We have seen strong growth across the business in the last year, starting with our betting product.
We've continued to grow alongside our customers over the past year, offering them more content and products to help them succeed in the marketplace. Much of Genius' growth has come from new markets such as the US, where new state launches, improved operator winning margins and increased live betting have resulted in over 100% US revenue growth in 2022. , we grew our media revenue by 71% (or 81% in constant currency), which contributed significantly last year (2022 revenue of $83 million).
That's revenue earned from the programmatic advertising services and other fan engagement tools we provide to our clients. Leagues, teams, sportsbooks, iGaming companies and, increasingly, consumer brands are becoming more thoughtful about how they acquire and engage customers, and we're harnessing the power of data to help them do this more efficiently. The last comment I will make is that we grew our revenue cost-effectively and profitably and earned $16 million in adjusted EBITDA, also beating our goal of $15 million for the year.
iGaming Brazil – What are Genius' plans for this year in terms of investment?
Mark Locke – We are always investing in new technologies and products to benefit our customers, and this year, a large portion of our investment is focused on Second Spectrum – the industry's leading computer vision and AI technology. We've already had great success with Second Spectrum, working closely with leagues, teams and broadcasters to capture richer data using cutting-edge computer vision and generative AI to augment live sports broadcasts, all in real-time. Some recent examples include the NFL's Thursday Night Football on Amazon Prime, where we feed alternate game feeds with visual overlays and advanced analytics.
Or the Emmy-winning 'RomoVision' for the NFL on CBS, which creates an entirely new way to watch instant replays. Or the 3-point shooting tracker for the NBA on ESPN. Or more recently, we launched the 'Premier League Data Zone' on NBC Sports/Peacock, giving viewers the option to watch PREMIER LEAGUE matches with live player tracking, real-time data and more.
We have a tremendous technological advantage ahead of our competitors, and we continue to invest in this part of our business to extend that leadership while creating more value for our partners by helping them engage the next generation of fans in ways they never have before. existed before.
iGaming Brazil – You recently formed ABRADIE – Brazilian Association for the Defense of the Integrity of Sport, what is the importance of creating and being part of such an association? Where did the need to create it come from?
Mark Locke – The genesis of ABRADIE was a result of Brazil's first sports integrity summit in 2019 in Brasilia, where it was agreed by delegates that there was an immediate need to form an organization to help educate sports betting industry stakeholders on how to prevent Brazilian sports against betting related to corruption.
Our association believes that more attention should be given to discussing a sports integrity framework that establishes industry best practices, protects consumers and protects the integrity of the sport.
Although the Ministry of Finance has been tasked with overseeing regulation, there continues to be a need for specialist knowledge and experience with regard to best practice in sports betting regulation and sporting integrity. With the absence of strong public messages on this subject and the recent high profile CBF integrity incidents, there is a need – and an opportunity – for Brazilian sports betting industry stakeholders to come together to coordinate a multifaceted organization that will provide a platform to advocate for a regulatory framework that protects the "integrity" of sports competitions to help prevent match-fixing and betting-related corruption. In partnership with LNB, Entain Foundation, Rei Do Pitaco, Bichara e Motta, Luis Felipe Maia and other key stakeholders (including other local sports leagues, teams, operators and media partners), Genius Sports formed the "Associação Brasileira de Defesa of Sports Integrity – ABRADIE" (Brazilian Association for the Protection of Sports Integrity)
iGaming Brazil – About the second Sports Integrity Summit event, now in May 2023 in Brasilia, which you are organizing together with Gov Risk, what can you tell us about its importance and purpose?
Mark Locke – With Brazil about to issue its sports betting regulations, our next event couldn't come at a better time. We see a once-in-a-lifetime opportunity for key industry stakeholders, which include government, sports, law enforcement and operators, to come together and agree on core principles designed to protect vulnerable athletes, consumers and sporting bodies from the scourge of corruption-related corruption. bets.
In our experience, robust integrity measures are based on three main pillars:
• The adoption of robust disciplinary rules and procedures.
• The implementation of a comprehensive educational program for all participants.
• The creation of an integrity unit with the ability to gather and analyze intelligence.
Combining good governance with engaging and accessible educational support will allow sports to create effective deterrents against corruption in sport, and the use of intelligence will facilitate the reversal of existing problems.
iGaming Brazil – Is the idea of ​​promoting continuous cooperation between the public and private sectors focused on finding innovative solutions to protect the future of Brazilian sport against match-fixing, corruption and doping a priority for Genius for 2023 and beyond?
Mark Locke – Since our Integrity Services were founded nearly a decade ago following a landmark agreement to protect the English Premier League and other UK football events from betting-related corruption, collaboration with key industry stakeholders has been at the forefront of our success.
This is not just a priority for Genius Sports, but for all founding members of ABRADIE. Our grouping in the fight against match-fixing represents a forward-thinking united approach, bringing together industry experts from a variety of backgrounds to fight betting-related corruption in Brazil.
Organized crime groups and other corrupt individuals will always seek to develop new and innovative ways to undermine the integrity of sport, which means it is imperative that key stakeholders tasked with tackling the various problems plaguing sport strive to organize and innovate.
Our cutting-edge technology will continue to evolve to ensure we have the best possible chance of winning the fight against match-fixing. That's why we're the trusted integrity partner for over 150 sports leagues and federations worldwide, including the PREMIER LEAGUE, BUNDESLIGA, NFL and PGA TOUR
iGaming Brazil – How many rigged games did Genius discover last year and how to stop it?
Mark Locke – Genius Sports detected a 5% increase in the number of suspicious events globally from 2021 to 22. In 2023 alone, Genius detected 42 suspicious events in football competitions.
We project more than 150 suspicious events specific to Brazilian football by the end of the year. These are record numbers and suggest that the problem of match-fixing in the region is growing.
We believe the focus should be on a combination of good governance and stronger educational support for all sporting participants, including players, referees and any sporting representatives.