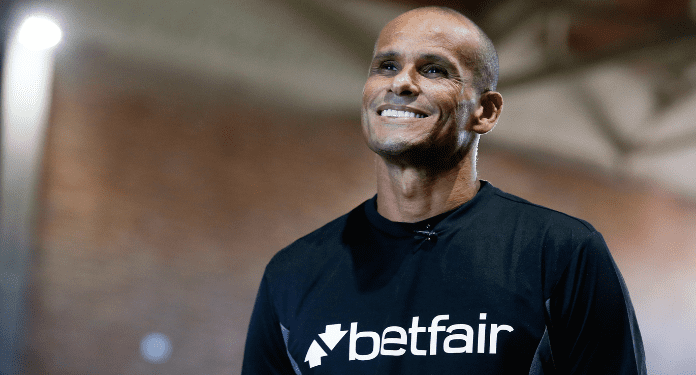 Betfair, a bookmaker specializing in sports odds, spoke to world champion Rivaldo to find out what the number 10 thought of the Libertadores de América 2023 group stage draw and which teams should have an easy or difficult time in this first stage.
Fluminense and Corinthians in groups of death, Flamengo and Palmeiras favorites and the two Atléticos facing each other. This is the overview of the clashes defined by the draw held by CONMEBOL last Monday (27th) in Paraguay.
Flamengo and Palmeiras are the favorites in their groups
According to Rivaldo, Betfair ambassador, Flamengo and Palmeiras are the Brazilians who did best in the draw. "Palmeiras and Flamengo have everything to guarantee the first place in their groups for everything they have been playing in recent years. I believe that their South American opponents will not be able to surprise the teams commanded by Vítor Pereira and Abel Ferreira. So, for me, Flamengo and Racing pass in group A, and Palmeiras and Cerro Porteño advance in group B", opined the number 10.
And Rivaldo is right. According to Betfair's analysis, Flamengo starts Libertadores as the favorite team for the title in 2023 with a 17% chance (odd of 4.0 – that is, for every BRL 1 bet, the return for the bettor is BRL 4 if the result actually Champion in 1981, 2019 and 2022, Rubro-Negro Carioca is in group A, considered the quietest, and will play against Racing (ARG), Aucas (EQU) and Ñublense (CHI).
Palmeiras, on the other hand, is the second biggest favorite for the championship with a probability of 15% (odd of 4.5). Champion in 2020 and 2022, the Palestinian team will face Barcelona (EQU), Bolívar (BOL) and Cerro Porteño (PAR).
Corinthians will have difficulty, but it is Flu that is in the "group of death"
On the other hand, the Brazilians Corinthians and Fluminense must face bigger problems. In group E, Timão will face the feared Independiente del Valle (EQU), champion of the 2023 Recopa against Flamengo and the 2022 Sudamericana against São Paulo, in addition to Liverpool (URU) and Argentino Jrs (ARG).
But who should have a real quarry ahead is Tricolor Carioca, which is in group D with The Strongest (BOL), River Plate (ARG) and Sporting Cristal (PER) – three teams with a lot of tradition in the competition. The Bolivian and Argentine teams are leaders in their respective national championships. Sporting Cristal, commanded by Brazilian coach Tiago Nunes, is undefeated in the Peruvian league.
According to Rivaldo, it is important that Brazilian clubs do not lose points playing at home. "In groups like these, there is no room for error. You have to win the matches you play at your stadium and fight to get the most points away. Although Corinthians was eliminated in Paulistão, the team had been presenting good football with Yuri Alberto leading the attack. So, I believe in the classification of Timão and Argentino Jrs in group E", commented the Betfair ambassador.
"As for Fluminense, I believe that the team from Rio will qualify even playing in a group full of traditional opponents. Fernando Diniz has been doing a great job in winning the Guanabara Cup, and the team with Ganso, Cano, Keno and André is getting closer and closer. In group D, I believe Flu and River Plate pass", he added to Betfair.
Athletico-PR and Atlético-MG are the favorites to qualify in group G
Even with Alianza Lima (PER) and Libertad (PAR) in the same group, Rivaldo believes that the two Brazilian teams should stand out and advance to the next phase. "For what it has been demonstrating this year, reaching the state finals, I believe that Athletico-PR and Atlético-MG should be the two teams that qualify in group G without major scares. I have good expectations to see the evolution of football of the young Vitor Roque of the team from Paraná. I also believe that striker Hulk will be able to guide Galo to the next stage due to his vast experience", concluded Rivaldo.
Check out the complete list of favorites for the Libertadores title according to Betfair analysis:
Flamengo — 17% (odd of 4.0)
Palmeiras — 15% (odd of 4..5)
River Plate — 10% (odd of 7.0)
Atlético-MG — 8% (odd of 8.0)
Boca Juniors — 7% (odd of 9.0)
Corinthians — 5% (odd of 13.0)
International — 4% (odd of 15.0)
Fluminense — 3% (odd of 21.0)
Athletico-PR — 2.5% (odd of 26.0)
Racing — 2.5% (odd of 26.0)
Sporting Cristal — 2% (odd of 34.0)
Independiente Medellin — 2% (odd of 34.0)
National — 2% (odd of 34.0)
Cerro Porteño — 2% (odd of 34.0)
Independiente Del Valle — 2% (odd of 34.0)
About Betfair
One of the largest online sports betting providers in the world, Betfair is the official sponsor of the Cruzeiro and Palmeiras teams.
The company, founded in London (ING) in 2000, was a pioneer in offering peer-to-peer betting (Betfair Exchange) and manages a complete range of sports betting, entertainment events and online gaming products for more four million customers aged 18 or over worldwide.
Thanks to its cutting-edge technology, the platform offers a wide catalog of products that allows you to bet with your own odds and odds offered by other users. Betfair is licensed to operate online betting and other gaming in 19 countries including Spain, Italy, Malta, Colombia and Great Britain.