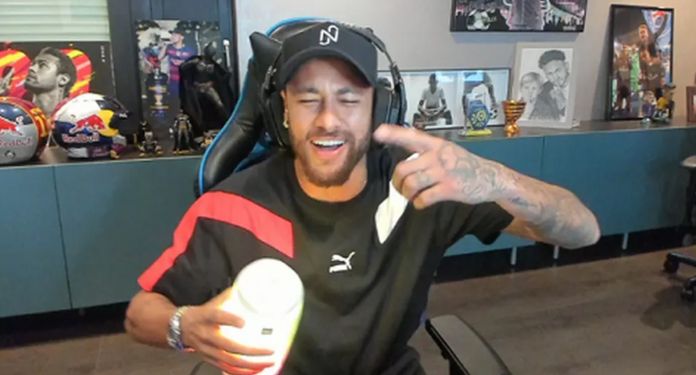 This Wednesday, the 29th, a video of Neymar 'crying' after allegedly recording a loss of 1 million euros at Blaze went viral. But it was a marketing ploy. In contact with Uol, the advisory disclosed that there was no financial loss and was referring to an advertising action.
However, football clubs can suffer real losses with companies in the sector. This is because there is a market regulation project being prepared by the Federal Government. With the regulation, betting sites must have headquarters in the country to operate regularly.
Without this measure, they will not be able to sign agreements with football clubs or sports organizations, and it is forbidden for brands to be included in uniforms if they are not duly registered in the country. Therefore, clubs run the risk of losing sponsorships from houses that are not regularized.
Of the 20 clubs that make up Série A of the Brasileirão, 19 are sponsored by bookmakers. In some situations, it is the master sponsorship quota, therefore, the most profitable for the club.
Sponsorship of betting sites to Brazilian clubs
Atlético-MG – Betano
Fluminense – Betano
Cruzeiro – Betfair
Palmeiras – Betfair
Coritiba – Dafabet
América-MG – EstrelaBet
Internacional – EstrelaBet
Athletico – Esportes da Sorte
Bahia – Esportes da Sorte
Goiás – Esportes da Sorte
Grêmio – Esportes da Sorte
Red Bull Bragantino – MrJack.Bet
Fortaleza – Novibet
Botafogo – Parimatch
Corinthians – Pixbet
Flamengo – Pixbet
Santos -Pixbet
Vasco – Pixbet
São Paulo – Sportsbet.io
Tributação da atividade de apostas esportivas
Online sports betting companies will have to pay a license to operate in the national territory. Finance Minister Fernando Haddad has already declared that the government is preparing a provisional measure (MP) to regulate and, mainly, tax the sector.
"It is a sector that is not paying any tribute. As there is no historical series, we have to accumulate information that is coming from the sector itself — but it cannot be exclusive to them — to close the measures", said Haddad about the MP.
According to the CEO of Galera.bet, Marcos Sabiá, in addition to charging taxes, the Treasury's proposal also includes the obligation to pay a license. The executive participated in a meeting with the government about the measure.
"These companies will need to pay a significant amount to obtain the license to operate in Brazil. This shows that they will have the capacity to operate," the executive told Reuters. "It is very important to have [the charge for the grant], even as a measure of the company's financial capacity."
Sabiá also declared that the brands that operate today in Brazil support the regulation, noting that, in the G20, only Brazil and Indonesia do not have clear rules for the sector. According to the executive, the amounts collected with the grant may be passed on to structure the government area that will regulate and supervise this market.