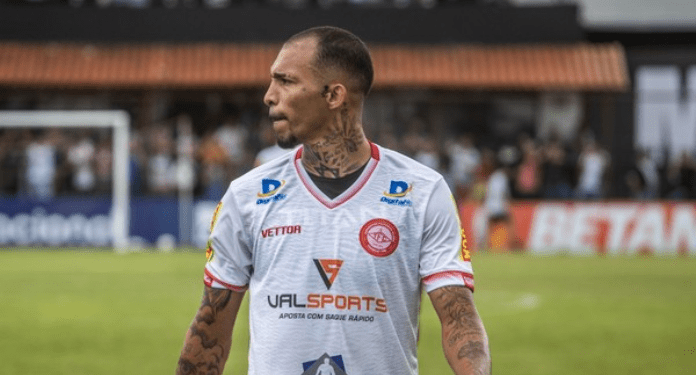 Joseph, defender of Tombense, is no longer part of Tombense. He is accused of having participated in a match-fixing scheme for sports betting and, as a result, the club terminated his contract. According to president Lane Gaviolle, the agreement was made so that the player could follow the judicial process.
In a recent interview, the athlete's defense confirmed that there was a friendly termination and expressed indignation at the accusation made against the defender.
The player is being investigated by the authorities for committing a penalty in the last round of the 2022 Series B, during the game against Criciúma, supposedly to benefit a group that had made a sports bet.
In 2022, Joseph joined Gavião Carcará to play in Série B of the Brazilian Championship. During his time at the club, the defender played in 28 games and scored one goal, competing both in the second national division and in the elite of the Campeonato Mineiro.
At the age of 28, the player has played for several Brazilian football teams, including Cruzeiro, Botafogo-SP, América-MG, Villa Nova-MG, Resende, among others.
Defense of the athlete confirms termination of contract in note
The defense confirmed, by means of a note, to ge Zona da Mata, that the player terminated the contract amicably with Tombense. However, he claimed that there was a "veiled imposition" by the club and reported that the athlete was always available to play. See the full note below:
More information about the match-fixing case
The Public Prosecutor's Office (MP-GO) denounced eight players accused of involvement in an alleged match-fixing scheme in Série B, which was investigated by the "Penalidade Máxima" operation.
The complaint was accepted by the Justice and the following athletes became defendants in the process: Romario (former Vila Nova), Joseph (former Tombense), Mateusinho (former Sampaio Corrêa, currently in Cuiabá), Gabriel Domingos (Vila Nova) , Allan Godói (Sampaio Corrêa), André Queixo (former Sampaio Corrêa, currently with Ituano), Ygor Catatau (former Sampaio Corrêa, currently with Iran) and Paulo Sérgio (former Sampaio Corrêa, currently with Operário-PR).
The players were denounced for match-fixing and the crime of corruption in sports competitions and, if convicted, could face a prison sentence ranging from two to six years, in addition to a fine.