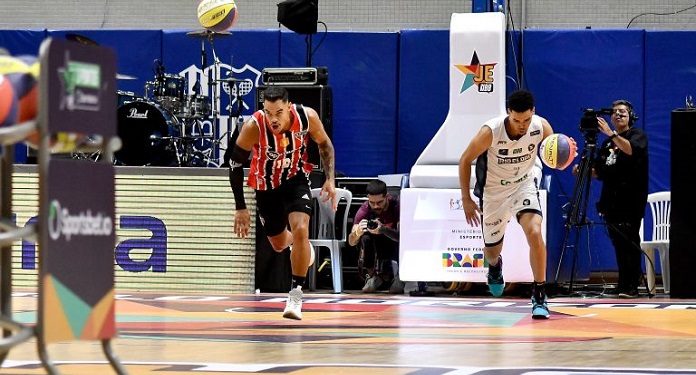 The National Basketball League (LNB), responsible for organizing the New Basketball Brazil (NBB), became the first sports entity to join the Brazilian Association for the Defense of Sport Integrity (Abradie), a non-profit entity formulated to combat match-fixing and betting corruption.
The official announcement took place last Thursday, the 17th, in Belo Horizonte (MG), headquarters of the NBB Star Game. The organization was founded on March 8 with the participation of Genius Sports, Entain, Rei do Pitaco, Bichara e Motta Advogados and Maia Yoshiyasu Advogados.
The creation of Abradie is due to the proximity of the launch of the  of sports betting regulation in the country, which should be promoted by the Federal Government soon.
Partnership between LNB and the Brazilian Association for the Defense of Sports Integrity
LNB will collaborate with Abradie to support consultations to assess integrity measures in Brazilian basketball betting. It will also have an education program for players, referees and anyone associated with the sport.
"Liga Nacional de Basquete has always sought technologies and solutions that could impact the way our fans consume basketball content," said Sergio Domenici, CEO of Liga Nacional de Basquete.
"We were one of the first organizations in Brazil to sign an integrity agreement with Genius Sports [in 2019], because we know that sports betting is a global reality and we need to be proactive in measures against match-fixing. Abradie's initiative will help LNB and all other sports organizations to maintain credibility and transparency among teams, athletes, fans, media and commercial partners", he added.
Other industry organizations
Launched last week, Abradie was the first Brazilian organization to approach the betting business. However, two other organizations, the National Association of Games and Lotteries (ANJL) and the Brazilian Institute of Responsible Gaming (IBJR), were created in recent days.