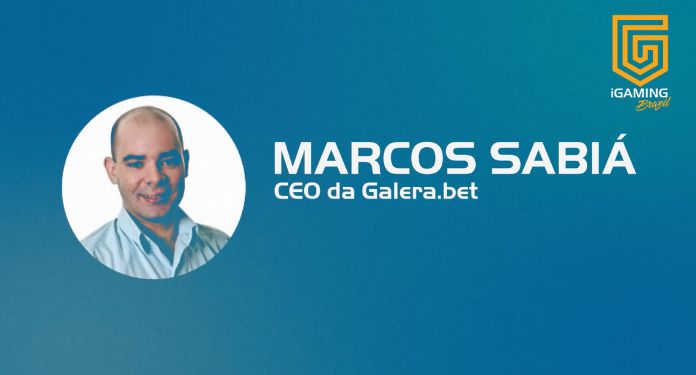 A lawyer with an MBA in executive management from the Brazilian Business School, Marcos joined Galera.bet last year and has assumed full responsibility for his role as CEO.
We talked to him about the creation of the Galera.bet brand, which, as he says, is the result of a joint venture between Playtech, the largest gaming technology company in the world, and a Brazilian investor.
According to Marcos, Galera was born from this dream of building a great player in Brazil with solid values, bringing the reputation of a group like Playtech, which is publicly traded on the London Stock Exchange, with more than 30 years of history worldwide.
Galera.bet is a very Brazilian brand, very positive, that demonstrates the values ​​of seeing sports betting as entertainment, connecting people who want to have fun through sports betting, through responsible gaming, officially starting in January 2022.
A little over a year later, Galera.bet is already seen in various marketing actions and investments in Brazilian sport, with now more than 2.5 million users.
In the interview, Marcos Sabiá commented that Galera.bet's objective is to be a leader in the market, seeking results, with solid values ​​and influencing the entire iGaming business in the adoption of best practices regarding responsible gaming, which are non-negotiable in his point of view. Looking and waiting for regulation, he says the company is looking to clearly demonstrate its commitment to compliance and responsible gaming.
For him, his strong points are the fight against these values ​​and the fight against money laundering, seeking best practices, generating jobs and wealth for the country and having a market based on very clear rules with clear and clean rules. "We have invested a lot in propagating these values"
He also explains how the partnership with Playtech works and tells what the strategies will be for 2023 and 2024, (crucial years for market players), starting this year with Carnival in Salvador (partnership with Brahma among others), within the sports world, including a series of novelties, waiting for the betting regulation to be able to operate more competitively here in Brazil.
Watch the interview in full.