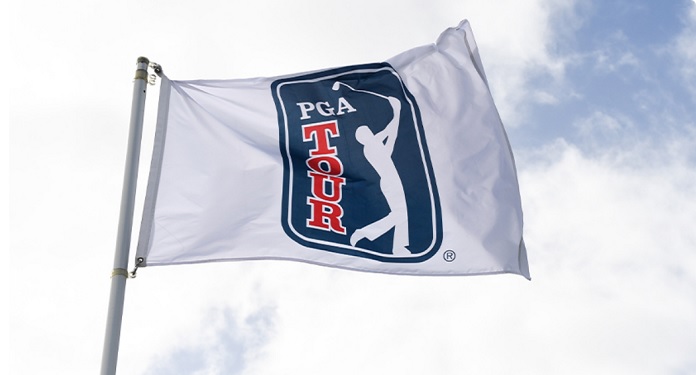 The PGA TOUR announced that it has joined the National Council on Problem Gambling (NCPG) Leadership Circle, while also renewing its Platinum membership with the non-profit organization working to mitigate the harm of excessive gambling. Organizations that support the NCPG ensure viability of overall operations, sustainability, growth and innovation.
In addition, the PGA TOUR will launch a cross-platform marketing campaign in support of the March Gaming Awareness Campaign, which will feature messages about education and problem gaming resources across a range of branded media and other channels throughout the month. .
"Properly preparing and educating our fan base about responsible gaming will always be an important focal point of our sports betting strategy on the PGA TOUR," said Scott Warfield, Vice President of Gaming for the PGA TOUR. "The NCPG is committed to these same causes and we are proud to join its Leadership Circle as we continue to promote the core values ​​of responsible gambling."
The PGA TOUR joins a number of other leading sports and betting organizations in the Leadership Circle, including the PGA TOUR Official Betting Operators, FanDuel and DraftKings.
"We are grateful for the support of the PGA TOUR and look forward to continuing to collaborate as we work to provide golf fans across the country with education about responsible gaming," said NCPG Executive Director Keith Whyte. "The PGA TOUR's broad reach will increase public awareness of gambling and the availability of prevention, treatment and recovery services during Gambling Awareness Month and throughout the year."
This partnership is the latest in a series of progressive and industry-leading sports betting initiatives. Following the Supreme Court ruling voiding the Professional and Amateur Sports Protection Act (PASPA) in 2018, TOUR instituted robust integrity programs in collaboration with Genius Sports and recently announced a second partner, the U.S. Integrity, to assist in the ongoing monitoring of betting activities around your competitions.
About the PGA TOUR
By showcasing golf's greatest players, the TOUR engages, inspires and positively impacts fans, partners and communities around the world. The PGA TOUR is headquartered in Ponte Vedra Beach, Florida, in the United States.
Members represent the best players in the world, hailing from 25 countries and territories. Showcasing the sport's greatest moments with history and legacy at stake, TOUR has long-term domestic distribution partnerships for broadcast coverage on CBS, NBC and Golf Channel and video streaming service on ESPN+.
Internationally, coverage is available in more than 200 countries and territories in 26 languages ​​through 44 digital and broadcast partners. To date, tournaments across all Tours have generated more than $3.64 billion.