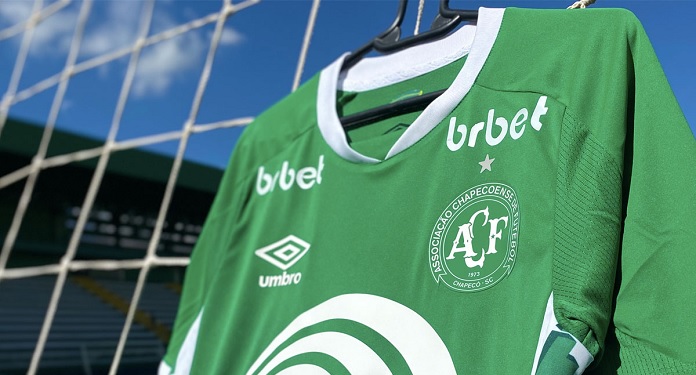 BRBET, a company that operates in the sports entertainment and online betting sector with a robust platform, is the newest sponsor of Chapecoense for the continuation of the season and will be with the team from Santa Catarina in the State, Copa do Brasil and Brazilian Series B. The platform's brand ambassador in Brazil is world boxing legend Mike Tyson.
With the intention of expanding the brand's visibility and credibility in Brazil, the bookmaker is operating in several sports segments. The partnership with Chape is strategic, as Verdão do Oeste has established itself in recent years as one of the main forces in football in Santa Catarina.
Chapecoense will print the BRBET.COM brand on the shoulder blade of the game uniform and will also have the partner company's brand displayed on plaques in the training center, backdrops for press conferences and posts on the Santa Catarina team's social networks.
"We are very proud to be on the side of Chapecoense, an institution that conquered its space with great sports results in the last decade and that represents the west of Santa Catarina, an extremely important region of the country", says Rafael Saling, executive of Saling Marketing , the agency responsible for managing the BRBET brand in Brazil.
About BRBET
Today, BRBET is one of the main companies in the market focused on sports entertainment technology, predictions and online betting.
The brand is conquering space in the national market by providing 24-hour support, in addition to good daily withdrawal limits, promotions and instant payments. Its ambassador is multiple world boxing champion Mike Tyson, bringing even more visibility to its activations and product portfolio to its more than 300,000 customers.
Following its expansion planning, with a broad platform and an established presence in numerous sports and gaming sectors, the company is now proud to announce the sponsorship of some of the most traditional football clubs in the country.