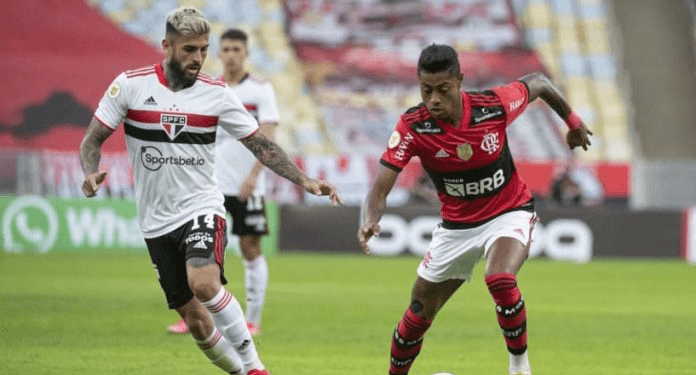 The sports betting market has managed to further expand its dominance among sponsors of clubs in the First Division of the Brazilian Championship. According to the Ibope Repucom survey, the sector increased its participation in sponsorships by 45% last season, expanding from 11 contracts with betting sites in 2021 to 16 in 2022.
In addition, the segment also led in number of contracts and master sponsor brands in Serie A, with 11 sponsorships from seven different companies in prominent places on the uniforms. Pixbet was the brand that supported the most distinguished teams in 2022, with six exclusive partnerships.
Other betting sites that closed contracts were: AmuletoBet, Betano, Betcris, Betmotion, BetPix365, Betsson, Betsul, Blaze, Dafabet, EstrelaBet, Galera.Bet, LuckSportsBet, MarsBet, NetBet and Sportsbet.io.
The "real estate, construction and finishes" sector, despite continuing to be at the forefront in volume, saw a drop from 30 brands sponsoring football in 2021 to 18 in 2022. 159 unique sponsors on their uniforms, 8% less than in 2021 (172), an average of eight per club.
With the release of the modality in the country, since 2019 sports betting sites have doubled the volume of different brands present in the uniforms of the Brasileirão teams. Fábio Wolff, specialist in sports marketing and managing partner of Wolff Sports, comments on this evolution: "It is natural for bookmakers to increase, since at the end of last year, in December, was the deadline for regulation in the market".
"With regard to the decrease in one-off sponsorships, it is explained because when the number of bookmakers increases, clubs start to have more relevant revenue and a smaller number of spaces available on the uniform. So, it is natural that the financial need and the desire for occasional sponsorships diminish", completed Fábio.