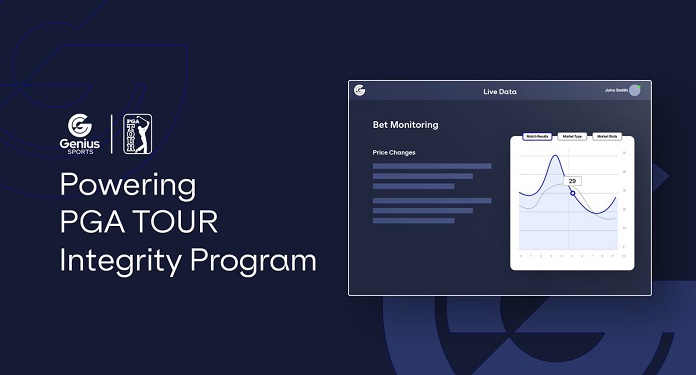 The PGA TOUR announced two new agreements that will enhance monitoring capabilities as part of an expanded Integrity Program. A new partnership with the U.S. Integrity, together with an extension of TOUR's existing relationship with Genius Sports, will provide the organization with the best betting monitoring services through 2024.
"Integrity is proud to partner with the PGA TOUR and help maintain the integrity of its golf competition around the world," said U.S. Integrity CEO and Co-Founder Matthew Holt. insights and conflict-free compliance solutions for our clients. We look forward to working with the world's premier golf circuit, showcasing the biggest names," he added.
The PGA TOUR Integrity Program, established on January 1, 2018, covers all facets of competition and operations on supervised Tours, including players and their support staff, all tournament staff and volunteers.
"We are excited to partner with the U.S. Integrity as we seek to continue to ensure the integrity of the PGA TOUR," said Scott Warfield, Vice President of Gaming for the PGA TOUR. "Integrity, along with Genius Sports' commitment to protecting our sport, as well as their proactive approach, will play a key role in assisting our operations in monitoring sports betting on our tours."
In addition to continuing the TOUR's longstanding partnership with Genius Sports, the U.S. Integrity will provide complementary integrity monitoring services through its proprietary dashboard in an effort to identify irregular patterns of competition, arbitrage and betting by performing analysis on various datasets.
"We are delighted to extend our historic partnership with the PGA TOUR. As the sports betting landscape rapidly evolves in the US, it is imperative that sports are proactive in protecting the integrity of their competitions," said Stephen Thurley, Head of Integrity Partnerships at Genius Sports.
TOUR will continue to work with Genius Sports to facilitate personalized educational programs for players. Educational workshops reinforce PGA TOUR regulations and highlight the risks associated with betting-related corruption. In addition, custom e-learning modules are available worldwide to all PGA TOUR players in multiple languages.
Mission of the PGA TOUR Integrity Program
The stated mission of the PGA TOUR Integrity Program is: "Maintain integrity and prevent and mitigate corruption related to betting on PGA TOUR competitions – ensuring that competitions always reflect and appear to reflect the best efforts of players, protecting the well-being of of players and others involved with the PGA TOUR – through clear policies and regulations, ongoing education and training, and effective and consistent monitoring and enforcement functions."
Following the Supreme Court ruling overturning the Professional and Amateur Sport Protection Act (PASPA) in 2018, TOUR instituted a robust integrity program in collaboration with Genius Sports, and later that year announced a global partnership with IMG ARENA to license its official live scoring system to betting operators worldwide.