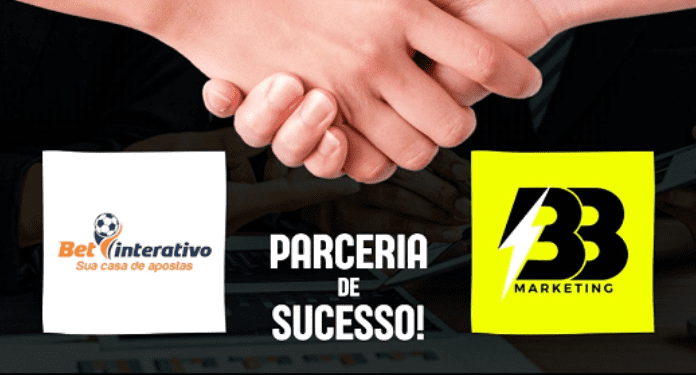 Betinterativo sports betting site now has a partner agency, BB Marketing. The agreement provides for the management of paid traffic and commercial consultancy for brand influencers, football clubs and other deliveries.
In order to increase the flow of users within the site, paid traffic management is a registered successful alternative to improve the company's performance.
Mateus Lemos, director of BB Marketing, believes that paid traffic involves a series of factors that need to be well executed in search of effectiveness. "We understand that we have a hard job to do, because the acquisition of new users depends on good communication, reliable tools and patience during the process", he explained.
The beginning of the conversation started in 2022 even when BBM had not been structured, explained Lemos. "The conversations were always doubts, some friendly conversations about the day to day until at the turn of the year we consolidated our partnership", he concluded.
For Alcântara Júnior, managing partner of the company, it is an important step towards evolution as a brand. "We understand that little by little we need to take firm steps at home, as our success reflects on the reliability we have with our public and what we want to provide them with the best" he said.
In addition, he understands that the main objective of the brand is to bring bettors closer to the brand, in addition to bringing more registrations and deposits into the house. "We want our company to be recognized in the national territory", he concluded.
About BB Marketing
BB MARKETING, better known as BBM, is a specialized agency for serving the most diverse sports betting sites on the market. With the mission of boosting the experience of its customers, BBM has a qualified team to understand the needs presented.
BBM delivers the most diverse services to its clients, such as: paid traffic (which its objective is to increase the attraction of new users for its clients), sports marketing management (attracting sponsorship management in sports), influencers (attracting influencers, according to brand objectives) and management of social networks (creation of advertising pieces to feed them).
About Betinterativo
Betinterativo is a betting site belonging to the Betinterativo group, which contains two other companies in operation. Founded in March 2019, the site offers a unique experience for its users with a multitude of games to provide, as an ultimate goal, fun and create new experiences among its players. Betinterativo is a website that operates legally, in accordance with the license duly authorized by the Government of Costa Rica, under n°3-102-583797.
The company's mission is to provide its users with responsible gaming, through transparency and loyalty with the end customer. It is understood that for this to be fulfilled, its platform offers support and accessibility to whatever users of its inexhaustible games may be.
Betinterativo's goal is to be a national reference for all bettors in Brazil, as it understands that with honesty and transparency, its users and newcomers can be sure of where they are about to step. In short, this site understands that with serious work and down to earth, you will be able to achieve all your goals.