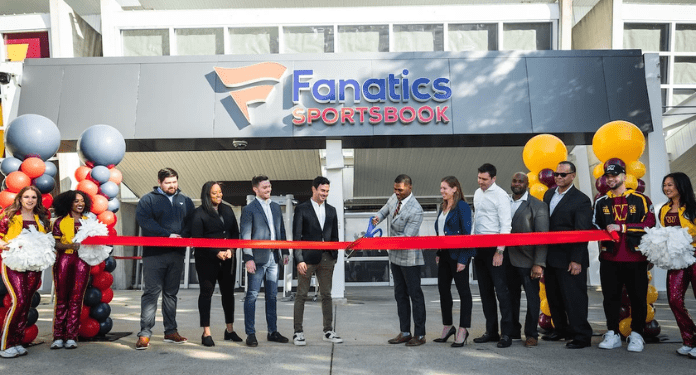 Fanatics Betting and Gaming, owned by giant Fanatics, has become the first operator to open a retail sportsbook in a National Football League (NFL) stadium.
Located in FedExField, Maryland, home of the NFL's Washington Commanders, the new facility also marks Fanatics' first venture into the sports betting market, as well as its entry into the state of Maryland, with the Commanders as its access partner. to the market.
The 464 square meter venue features eight betting booths, 21 self-service kiosks, two LED video screens, 38 TV monitors and a full-service restaurant. Customers will be able to place bets on a wide range of major sporting events on site.
Ari Borod, Business Director for Fanatics Betting and Gaming, said, "We are excited to bring Fanatics to Maryland at FedExField. Our first retail location, adjacent to the Commanders Team store, is a physical representation of what Fanatics will deliver to customers. sports fans across North America."
"We are launching our retail first offering and will have more exciting news to share in the coming months as we bring to market new mobile technology designed to enhance the betting experience for sports fans," said Borod.
Jason Wright, president of the Washington Commanders, commented, "When our journey began more than two years ago, we knew we had to reinvigorate the fan experience at FedEx Field and open the campus to the community. Today is a special moment to realize that goal. as we open this innovative sportsbook, operating seven days a week for all sports fans."
"We owe a debt of gratitude to Past Governor Hogan, the Maryland Lottery and Gaming Control Agency and numerous other elected leaders who have supported our vision of a capital structure that will guarantee minority ownership in this endeavor; allowing us to do what right by the community and the fans at the same time," added Wright.