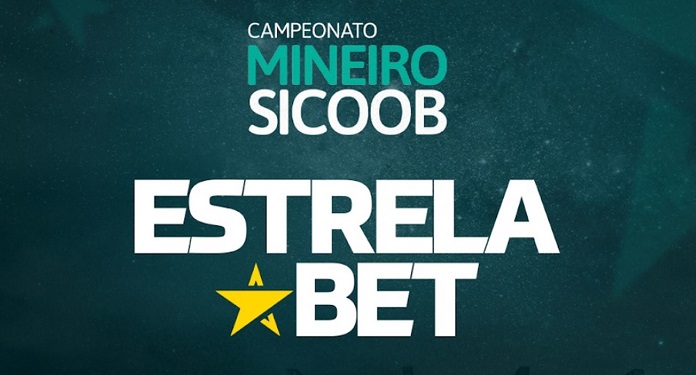 Sports betting company, EstrelaBet is the new sponsor of the 2023 Mineiro Championship. The agreement between the bookmaker and the Minas Gerais Football Federation (FMF), which will be valid for this year's State Championship, establishes some sponsorship actions.
The list includes the application of the brand on plaques in all matches, on stretcher carts at Mineirão and Arena Independência, as well as on the bench, as well as the use of one of the boxes at the largest stadium in Minas Gerais. In addition, the brand will be on the board used by referees to communicate changes during games.
"It is always good to bring partners who add to our product. The company knows the scenario in Minas Gerais and our football very well. It is sure success for all sides. The ball is about to roll and I am sure that we will have a historic edition of our competition", commented the President of the Minas Gerais Football Federation, Adriano Aro.
"It is a way to expand our strength, both in the state and in Brazil. The Campeonato Mineiro is a great showcase, with great games and great players", said Rafael Zanette, head of sponsorships at the company.
"Having the EstrelaBet brand in state games is very important for our goals. I'm sure it will be a partnership with positive results for both parties", added Zanette.
Formula do Campeonato Mineiro 2023
The Campeonato Mineiro started this Saturday, January 21st. The State has 12 clubs divided into 3 keys in the first phase, with the top four in the general classification advancing to the semifinals. The semifinals and finals take place in home and away matches.
About EstrelaBet
Recently, the betting company announced sponsorship agreements with Ponte Preta and América-MG. EstrelaBet also has partnerships with Internacional (male and female), Villa Nova-MG, Botafogo-SP and Criciúma, in addition to MMA fighter Fabrício Werdum, Magnus Futsal, CBF Futsal and Beach Soccer, and with the volleyball teams Sada/Cruzeiro for men and Minas Tênis for women.