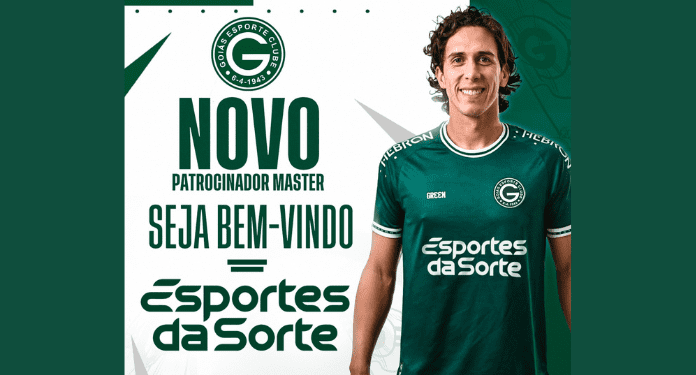 Biggest champion in the state and one of the most traditional clubs in Brazilian football, Goiás closed an agreement with Esportes da Sorte, a company in the betting sector, which will be the association's master sponsor in the 2023 season. the biggest sponsorship contract ever signed in the history of Esmeraldino.
Among the rewards present in the bond are the presence of the brand in the main space of the game uniform and exposure in the club's social networks, in the backdrop of interviews, in the Training Center, in the administrative headquarters and in the team's matches during the Goiano Championship, in addition to of several special activations by the company with its customers throughout the year.
"All the reconstruction work that we have been doing at the club since we took over in 2021 has already yielded important results, and institutionally, the Goiás brand has once again gained value, prestige and being desired by major sponsors. The entry of Esportes da Sortes as a partner crowns this journey and inaugurates a new and historic chapter that will contribute a lot to the financial planning of the club in 2023", highlights Tiago Pinheiro, marketing director of Goiás Esporte Clube.
"We are expanding our activities in the world of sports and entertainment. The fact of associating our image with Goiás is a reason for great happiness. It is a traditional club, owner of a strong, recognized brand, with passionate supporters and that always represents the region very well", celebrates Darwin Filho, CEO of Esportes da Sorte.
Sports betting site with millions of users in the country, Esportes da Sorte also has sponsorship agreements with Guarani-SP, Londrina, Novorizontino and Vila Nova-GO. The company also has several ambassadors, such as influencer Virginia, singer Zé Felipe and striker Matheus Cunha, among other names.