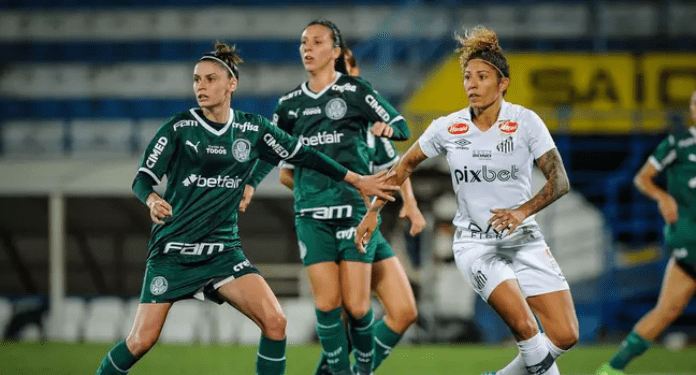 This Wednesday, Palmeiras and Santos entered the field to decide the title of the women's Paulista Championship. Palestra Italia won the match 2-1 and won the tournament. Around 19,000 tickets were sold, something that proves a new strength in 2022: women's football has grown in all aspects, whether in the technical part, audience, sponsorships, number of competitions, sports betting, and audience.
In addition, other information that draws attention is the fact that the number of bets on women's competitions has increased by 139% when compared to 2021, with more than 95% of them related to the 2022 Brazilian Women's Championship. de Apostas', which saw several reasons for this growth.
Hans Schleier, marketing director at Casa de Apostas, spoke about: "The industry has grown as a whole, the visibility around sports broadcasts and social networks is massive, and as it should be, the bets around these competitions too gained prominence".
For Esportes da Sorte, the growth of bets on women's football was three times this year, compared to last year. Daniel Trajano, commercial director of Esportes da Sorte, commented on the evolution of the scenario: "All the publicity made by the media is reflected in this return, and it is worth an addendum, that the semifinals of the Brazilian this year took four clubs with huge supporters, cases of Flamengo x Internacional and Corinthians x Palmeiras, and the presence of Corinthians and Palmeiras in the women's Libertadores. This consequently also contributed to these hits".
More and more women place sports bets
Still in 2022, the significant increase in the number of women who give their guesses with sports betting was clear. Galeda.bet, a company that invests heavily in women's football, said that as soon as the company's activities began, in 2021, the average was similar to that of the rest of the market, 18%. But today that number is more than double, around 40%.
The percentage in Esportes da Sorte was even higher, reaching 43.8% – in 2021, the house presented an average of 36%. In addition, the division of the predominant age groups also draws attention:
between 18 and 24 years old – 34%;
between 25 and 34 years old – 45.3%;
between 45 and 54 years old – 15%;
over 55 years – 5.2%.
For Fábio Wolff, one of the organizers of the Brasil Ladies Cup, the commercial solidification of the category boosts the teams' investments in the sport. "Because of the strength of women's football, we see a large number of companies interested in supporting the category."
"These partnerships conquered by the modality drive the development of the sport on and off the field. A great example of this is the number of new agreements being signed by Brazilian football teams", added the director of Wolff Sports & Marketing.