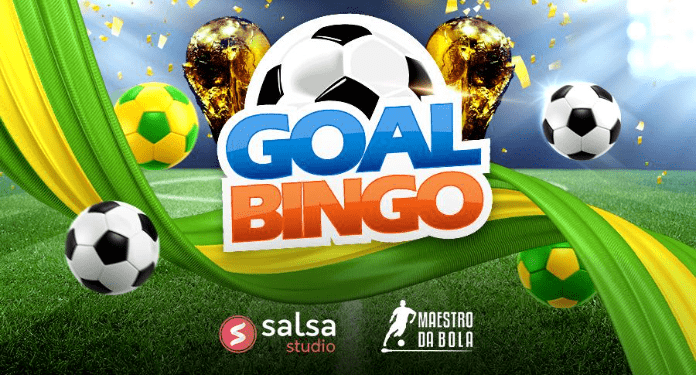 Just like the Brazilian soccer team, which debuted in the round of 16 of the World Cup even more confident in the sixth, the "Goal Bingo Social Promo" initiative, by Salsa Technology, also gains more focus and strength when defining the project that will be benefited from the campaign.
With the title "Abrace this Idea", the promotional video for the Maestro da Bola Project won over the Salsa team involved in the initiative that will revert the income from the Goal Bingo game towards the purchase of soccer balls for the project.
Created in 2017 by Ricardinho, a former football player who won the World Cup with the Brazilian national team in 2002 with spells at Paraná Clube, Bordeaux and Corinthians, the Maestro da Bola Project aims at social inclusion through football. Developed through 23 service centers in the State of Paraná, 18 of them in Curitiba, the project offers free soccer and futsal activities for children and adolescents from 07 to 14 years old enrolled in the public school system, with priority given to those in vulnerable conditions Social.
"We were confident that our partners would support the initiative and that this social promotion with the Goal Bingo game was a winning bet. The initiative already has the support of some big brands such as Betmotion and Big Bola Online and we look forward to adding even more partners as the competition advances in Qatar", says Salsa Technology's Head of Marketing & Sales, Eliane Nunes.
"It means a lot to us and to other social initiatives linked to sports that brands, which generally support great football teams and renowned athletes, also turn their eyes and strategies to projects like ours, which go beyond sports and generate a positive impact on society. people's lives", celebrates Renata Pozzi, manager of Maestro da Bola.
About Salsa Technology
Salsa Technology is a leading B2B company that develops customized solutions for the betting industry in Latin America and Europe. The company provides a customizable and scalable gaming platform (Salsa Omni), as well as a game aggregator (Salsa Gator) that features over 5,000 titles from over 70 providers, including the portfolio of localized video bingo games developed by Salsa Studio.
In addition to technology solutions, Salsa has a consulting and services hub that offers customers solutions such as customer service, marketing and sales intelligence, among others.
About the Maestro da Bola Project
Created on August 31, 2017, Associação Maestro da Bola is a non-profit organization, which was born from the dream of five-time world football champion Ricardinho to provide opportunities and include children and adolescents (in vulnerable conditions), the disabled and all those who need inclusion in society.
With operations in the cities of Curitiba, Foz do Iguaçu and Londrina (Paraná), the Association's vision is to inspire society to adopt sport as a philosophy of life, promoting excellence in the formation of values ​​and contributing to the development of athletes and, mainly, the citizen.