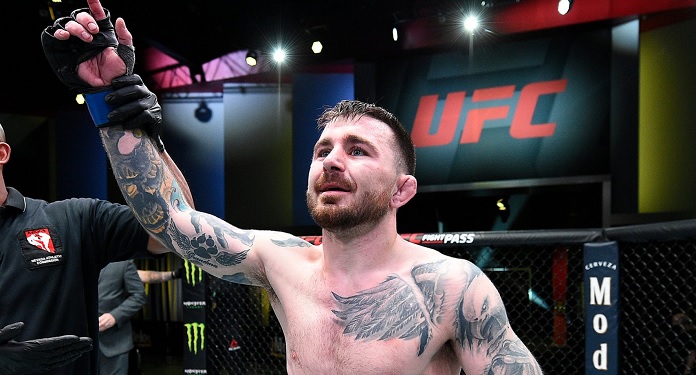 The UFC reported that it removed James Krause, leader of the "Glory MMA" team, from its events due to suspicion of involvement with gambling.
Moment before the dispute in Las Vegas, last month, the fight between Minner and Nuerdanbieke was investigated due to the high number of bets favoring the Chinese featherweight, specifically, that the victory would happen by knockout in the first round. According to ESPN North American, Minner faced the opponent with a knee problem and, consequently, ended up knocked out in the first round.
In an official note, the UFC reported that it is following all developments in the case and is contributing to the investigations carried out by government authorities about the circumstances regarding the fight.
Hunter Campbell, the organization's business director, revealed that James Krause's license in Nevada was suspended in November and that any fighter trained or managed by him would be prevented from participating in the organization's events, until the case is resolved. In addition, Minner was having his contract terminated due to suspected involvement in suspicious betting.
UFC Code of Conduct prohibits fighters and their team members from placing bets
According to the UFC code of conduct, fighters, people close to them and members of their teams cannot bet on organization events, as they could receive privileged information about the conditions of some athletes and, therefore, take advantage of betting. The sports entity also emphasized that it is in favor of the integrity of the sport and that it will spare no efforts to maintain the credibility of its events.
Glory MMA leader and former UFC participant, James Krause counts with the Ultimate bantamweight champion, Brandon Moreno as the main highlight of his team. While Darrick Minner, 32 years old, says goodbye to the UFC after six fights, with four defeats and two victories.