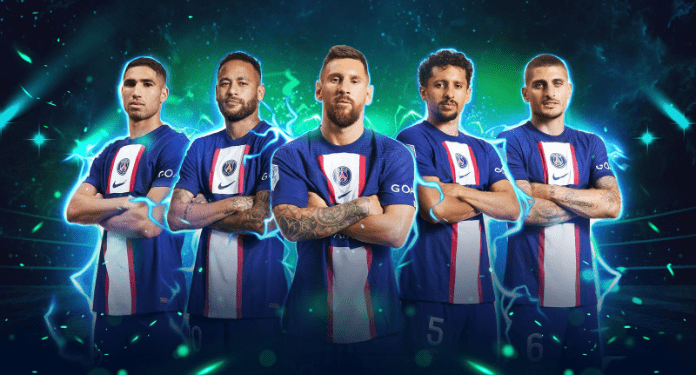 Paris Saint-Germain and online betting company CBET have signed a season-long regional partnership covering all of Latin America. Under this agreement, CBET will be able to associate its brand with the Parisian football club, whose popularity in the region continues to grow exponentially.
CBET will also benefit from the Digital Overlay system installed at the Parc des Princes stadium, which will allow the brand to be visible to Latin American spectators during Paris Saint-Germain home games.
"We are delighted to welcome CBET as a regional partner for Paris Saint-Germain," said Marc Armstrong, Director of Partnerships for Paris Saint-Germain. "CBET is an ambitious player in online betting, one of the most trusted companies in the world in this sector. Together, we will provide the club's millions of fans in Latin America with innovative and exclusive content."
"We are extremely proud to be associated with such a popular club as Paris Saint-Germain," added Riddler Buler, Co-founder – Chief Executive Officer of CBET in Latin America. "CBET and Paris Saint-Germain share the same goal, offer an innovative experience to gamblers from Mexico to Argentina, from Brazil to Chile. This year, we are dreaming bigger with a new design and new ambitions with Paris."
South America lives football intensely, and with Paris Saint-Germain, the CBET network will support this fervor with a new generation online betting offer, constantly seeking to improve the gaming experience.
About CBET
Founded in 2019, the company is an international brand offering sports betting and online gaming services in Latin America. Played by millions, the organization has established itself as the most trusted betting brand in the world, with over 97% excellent reviews on Trustpilot and a Reclame Aqui score of 8.6/10.
As part of the latest generation of online sportsbook and casino brands, the bookmaker stands out from the competition with its cryptocurrency facilities that help provide users with a hassle-free and secure online gaming experience.