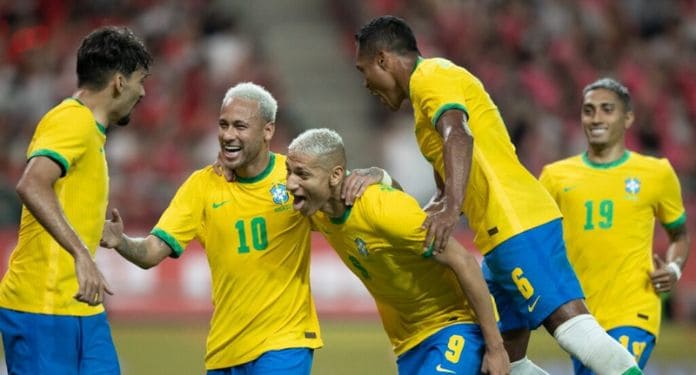 With almost a 75% chance of victory, Brazil is the big favorite in today's game, December 5th, against South Korea. If the team wins, it will advance to the quarterfinals of the World Cup in Qatar. Odds come from guesses made on sports betting sites.
The chances of a draw are 17%. In the case of a South Korean victory over Brazil, it is less than 8%. In the other game on Monday, Croatia is the favorite to win and eliminate Japan – moving on to the quarterfinals. The Croatian team – which reached the final of the Russian Cup in 2018 – has a 45.9% chance of winning and a 29.6% chance of drawing. In the case of a victory for Japan, the chance is 24.5%.
Check out the match odds and times:
Match at 12:00 – Brasilia Time – Japan x Croatia

Match at 4 pm – Brasilia Time – Brazil vs South Korea

All percentages were calculated based on odds from three betting sites: Betfair, Bet365 and Sportingbet. The implied probability of each outcome shows the odds in percentages – excluding bookmakers' profit margin.
If Brazil and Croatia win and confirm the favoritism, they will face each other in the quarterfinals of the Cup that will take place this Friday, December 9 at 12:00 noon. Four teams have already qualified for the quarterfinals and the matches are defined: Argentina vs Netherlands, who will also play on Friday, but at 4 pm; and France and England, on Saturday, December 10 at 4 pm.
The round of 16 of the Cup ends this Tuesday, with the 2 clashes that will define the last game of the quarterfinals – the winners will face each other on Saturday at 12h and many fans are already anxious to know which will be the teams of the next phase of the World Cup.