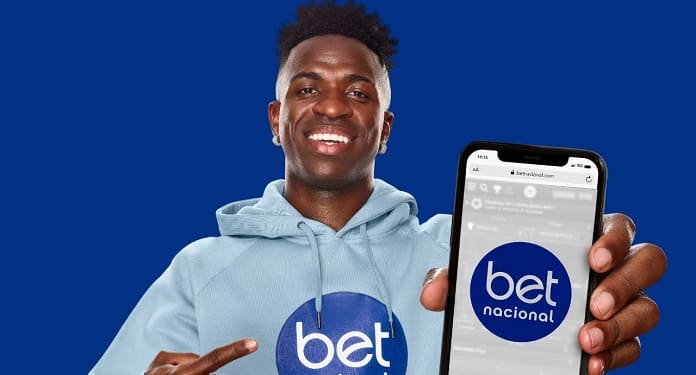 Bookmaker Betnacional signed a contract with TV Globo to sponsor football broadcasts in 2023. The partnership includes the Brazilian Championship and the Copa do Brasil, a competition in which the brand will also have advertising signs. This will happen even with Betano having acquired the title sponsor of the Copa do Brasil until 2025.
According to Betnacional, the quota was closed for about 240 million reais and includes insertions of the brand in intervals, vignettes, spots in broadcasts and banners on GE.com.
This year, the bookmaker had advertising signs in state and Brazilian tournaments, in addition to having acquired a stake in the exhibitions of the World Cup games on Globo, with an advertisement starring ambassador Vinicius Júnior, Real Madrid striker and of the Brazilian team, in the intervals of the duels.
"Globo is a great commercial partnership of NSX. We have high expectations in sponsoring Football 2023. This is yet another strategic move within the Brazilian sports betting market. I am sure that 2023 will be a year of great growth for our group, with the consolidation of our strength in the sports betting segment in Brazil", highlighted João Studart, founder and CEO of NSX Group, owner of Betnacional.
In addition to the acquisition of sponsorship quotas in football from Globo, Betnacional has also been constantly present in Brazilian clubs. The operator has already announced the renewal of sponsorships with Náutico, Santa Cruz, Sport and Vitória for the 2023 season.
About Betnacional
Betnacional operates in the sports betting sector, one of the most profitable in the world and has a differential in relation to other bookmakers to carry out financial operations via PIX in the registered account, ensuring speed in transactions. In addition to attractive quotes, which provide a unique experience to bettors.
The site is part of the Betnacional Group, which is impacting the national sector, surpassing the four million customer mark. The platform has betting markets on various sports, such as football, basketball (NBA) and tennis. There are several options for scheduled and live bets.