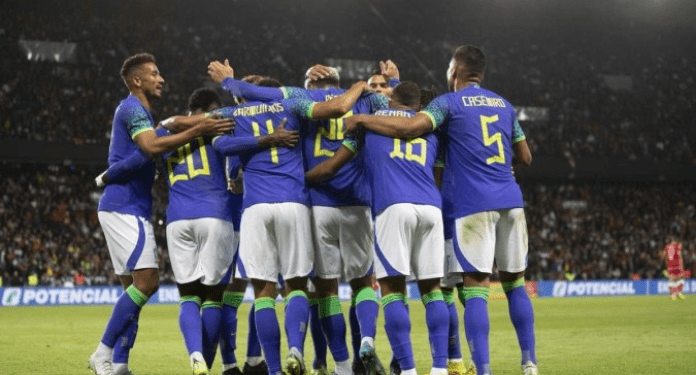 Today, December 2, the Brazilian team will face Cameroon in the third round of Group G of the World Cup in Qatar. Brazil has already secured a place in the round of 16 after two convincing victories for the squad and, as a result, coach Tite will use the reserve team for the match against the Cameroonian national team. Despite the absence of the team's main players, sports betting houses still point to Brazil as the big favorite.
Businessman and sports trader Antonio Mandarrari, CEO of the Lance 365 betting platform, says that due to the great Brazilian performance added to the bad performances of major rivals such as Germany, it further enhances Brazil's favoritism in the tournament.
"Our selection has been the favorite since last year. The convincing victories in the first two matches only increased the favoritism and the betting of the bettors. at 3.50", explained Mandarrari. "For this match against the Cameroonians, the underdogs, the return is 9.00 for those who bet on the African selection", he added.
On Thursday, the odds on a Cameroonian victory were between 9.00 and 10.50. In the case of a victory for Brazil the bets were paying something between 1.33 and 1.40. "The trend, if Brazil continues to win games, is that the possibility and the guesses of fans will further reduce the values ​​​​announced by the main 'Bolsas' of sports betting houses", concluded Mandarrari.
After qualifying for the round of 16, Argentina resumes its position as the 2nd favorite in the Cup at bookmakers
After a debut with a loss to Saudi Arabia at the World Cup in Qatar, Argentina managed to get back on track and achieved two convincing victories, regaining its place in the bookmakers. The team led by Lionel Scaloni beat Poland by 2-0 last Wednesday (30th), and was once again quoted as the 2nd biggest favorite of the tournament.