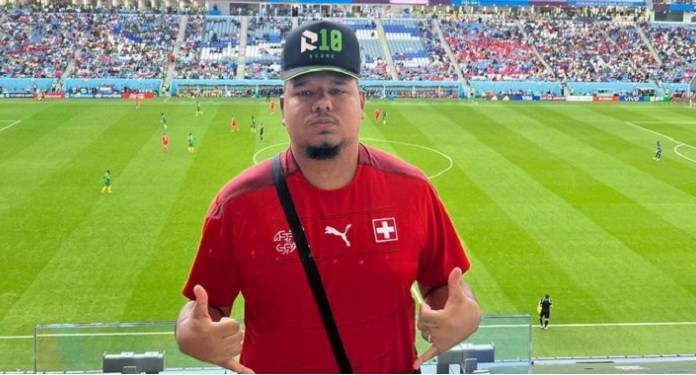 The fall of the selection of Denmark in the group stage of the World Cup yielded a huge loss to the Brazilian influencer, Lucas Tilty. Creator of sports betting content, he lost around BRL 57,000 with the European team not qualifying for the round of 16 of the World Cup.
In October of this year, the influencer placed a bet of BRL 57,550.00 on the classification of Brazil, Argentina and Denmark for the second phase of the World Cup in Qatar. If he had been right, Tilty would have received more than R$ 100 thousand.
In addition, he is also trying to beat the audacious goal of watching all 64 games of the World Cup in Qatar. Alongside Mil Grau, another Brazilian influencer, Tylty has already broken the world record.
The two Brazilian fans surpassed South African Thulani Ngcobo, who had his name engraved in the Guinness Book (Book of Records) after watching 31 games at the 2010 World Cup in South Africa. Last Monday, the 28th, he celebrated the record on social media.
"From São João de Meriti to the world, let them know that the smallest player who played ball on the clay field broke a world record. Congratulations to everyone who challenged themselves to achieve the same, you are awesome. Nobody knows what we went through to achieve it, however, God is faithful and he honors those who work, we reached half of the Cup games, however, the record is ours!", he wrote.
Denmark disappoints at World Cup
Denmark, the influencer's bet, was one of the biggest disappointments of the World Cup so far. The team stayed at the bottom of Group D with just one point added, while France and Australia will be in the round of 16.
The Danes said goodbye to the Cup with two defeats and a draw. Tunisia ended their participation at a high level by beating France in the last round of the group stage. The round of 16 of the World Cup starts this Saturday, December 3, from noon (Brasília time).