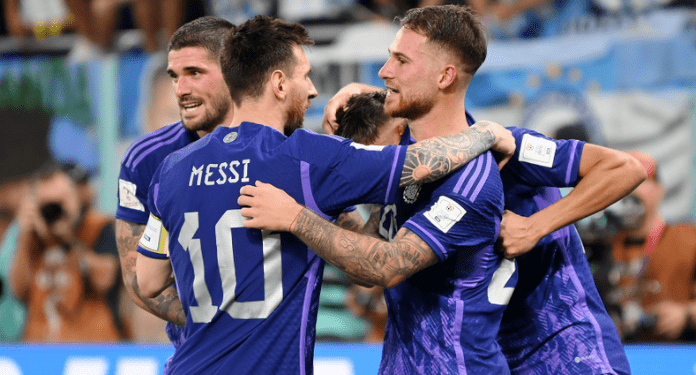 After debuting with a shock World Cup defeat in Qatar, Argentina managed to bounce back with two convincing wins and regain their previous place on the betting sites. The team commanded by Lionel Scaloni beat Poland by 2-0 last Wednesday, November 30, and was once again quoted as one of the favorites of the tournament.
The Argentine national team ended the group stage leading group C with 6 points and, in this way, managed to guarantee a place for the round of 16. Now, Lionel Messi & company will face Australia, who finished the group stage in 2nd place in group D.
Brazil is still the biggest favorite in the competition in the betting and is the only team that has not had major changes in the odds of winning the World Cup.
With the dispute between the national teams of Spain and Japan today, December 1st, the betting market should be agitated. The 2010 world champions are the only favorite teams to win the title that have not yet secured their place in the round of 16 of the tournament. The Spanish team remains stable and has barely fluctuated in positions since November 23.
Until the end of the group stage on Friday, December 2, the selections already qualified for the round of 16 tend to remain in the best positions on the betting sites. In the elimination stages, they should fluctuate more.
World Cup betting odds
With the classification, the Argentine national team ended up attracting the attention of several punters and managed to return to the level of 2nd favorite for the world title in the odds. Now, the brothers are at odds of 6.2.
The online sports betting market follows the logic: the more favorite the selection, the smaller the prize for the bettor. As a result, the probability of the event happening fluctuates over the course of the matches. The lower the odd, the greater the chance of the result coming true.
Check out the odds compiled until the 30th of November: