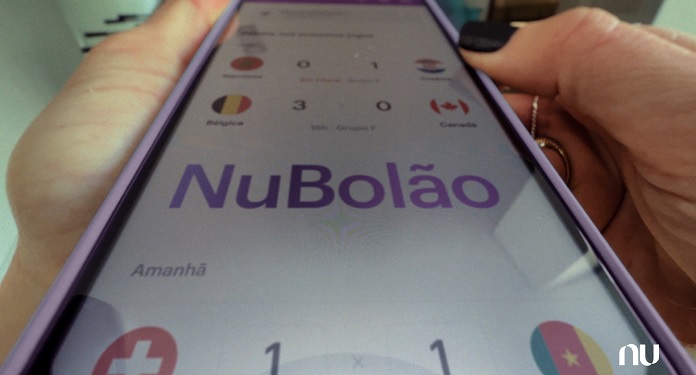 Nubank decided to join the practice of sports betting and created a pool to receive predictions for World Cup matches. Those who bet can win prizes of up to 60 thousand reais. But, the pool is only available to digital bank customers.
To compete for the prizes, just enter the NuBolão tab and enter your guess for each duel. It is possible to modify the prediction as many times as you want up to half an hour before the start of each confrontation.
In addition, you can create groups with up to 100 participants. Each group will have its own ranking, which is valid only within that group. Only the overall ranking score is valid for the draws.
NuBolão Score
Each World Cup game day has a different weight and the points obtained in each game will be multiplied by the day's weight.
The points are not accumulative, and the maximum amount of points that someone can add, in a game, is 25 multiplied by the weight of that specific day.
Awards
The bank will carry out a weekly drawing of 400 prizes of 400 reais, of which R$300 in Nubank boxes and R$100 in McDonald's Vale.
Each guess grants the customer a lucky number to compete, and when joining a group, the participant wins five numbers.
In addition, Nubank plans to draw the three best placed in the general ranking after the group stage and at the end of the World Cup in Qatar.
In the group stage, the first place earns BRL 20,000 + six months of free consumption at McDonald's, the second place receives BRL 12,000 + six months of McDonald's and the third place pockets BRL 5,000 + six months of McDonald's.
The prize at the end of the Cup includes R$ 60,000 + six months of McDonald's for first place; BRL 35 thousand + six months of McDonald's for the runner-up; and R$ 20 thousand + six months of McDonald's for the third.