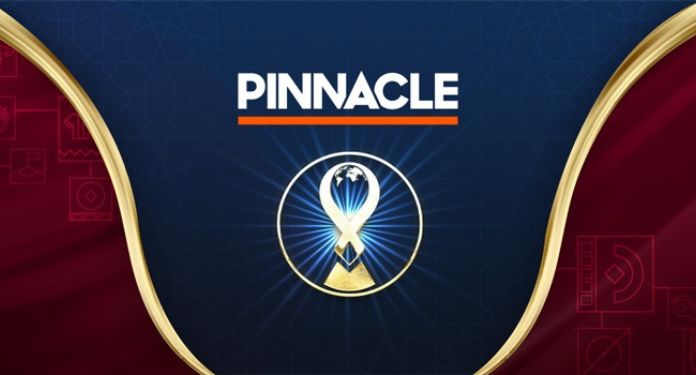 Pinnacle, the famous "Winners Are Welcome" sportsbook operator, is pushing World Cup 2022 betting to the limit by launching a $100,000 competition. Customers and new customers are eligible to register at www.pinnacle.com.
The 2022 World Cup in Qatar kicks off this Sunday, November 20th, and customers have the chance to hit the jackpot by winning a $100,000 stake in the final with the Big Bet promotion.
The promotion rewards prediction skill when betting on Cup 2022 matches, giving all bettors the opportunity to earn points and climb the Pinnacle Big Bet leaderboard, with the aim of reaching the top and winning the jackpot by betting in the biggest soccer match of the year!
Associates and influencers interested in promoting and publicizing this extraordinary promotion will also be able to count on a wide variety of original content, to help their players to decide in the best possible way how their bets will be during the World Cup, with more than 70 articles guided by data in the Betting Resources section of the Pinnacle website under the Pinnacle World Cup 2022 Resources feed.
In addition to the top prize for the bet, which will be $100,000, Pinnacle will run four additional rounds with smaller prizes of $1,000 in cash. Additional rounds include the group stage (20 November to 2 December 2022); the round of 16 (December 3 to 6, 2022); the quarterfinals (9 to 10 December 2022); and the semi-finals (December 13-14, 2022).
The competition officially started with the first game of the World Cup and runs until December 14, 2022, but players have been able to place bets since November 3, 2022.
The respected industry leader, known for offering the best value and an unparalleled betting experience for customers, will take a simple approach: one that offers the most competitive online odds, the highest limits available to bettors and one that places no restrictions on winners during the tournament.
About Pinnacle
Pinnacle is a respected industry leader with over 20 years experience in online betting. In addition to an established reputation for always offering the best value and an unparalleled betting experience, the online bookmaker is also known for producing educational content to help empower bettors.
An emphasis on continually developing its risk management expertise has enabled Pinnacle to remain a central pillar of the online betting industry with a commitment to offering customers low margins, high limits and a unique 'Winners Are Welcome' policy.