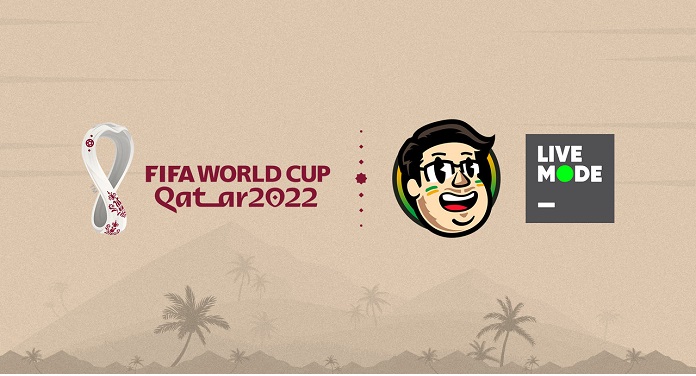 The betting site Estrelabet agreed to sponsor the coverage of the World Cup held on the Casimiro channel. The sports betting company got the last sponsorship quota to be displayed on the channel of the main Brazilian streamer, Casimiro Miguel.
Casimiro is showing one game a day on Youtube and on his Twitch channel, with 22 games in total. It's also showing highlights from every match and hosting daily live streams throughout Worlds.
"The sixth sponsor has a star name, makes me believe even more that the sixth one is coming. The sixth star is already a reality… But seriously, it's a pleasure and a big responsibility. Let's bring a lot of entertainment to the fans together", declared Casimiro.
The EstrelaBet brand will appear throughout the World Cup in the most relevant moments of the games. In addition to the matches, the bookmaker will also gain prominence in interactions with teams in Qatar, in Brazil, in parallel content to the games and in reactions.
"The coolest part of our job is to combine our interests with good people. And Cazé represents all the best that we see in this sector, for its spontaneity, the way of working. Personally, I really like the videos and laugh with everyone (laughs). Casimiro is one of the main communicators in Brazil today", said the head of sponsorships at EstrelaBet, Rafael Zanette.
In total, coverage of the World Cup on the Casimiro channel will feature seven sponsors from the most varied segments. The World Cup started this Sunday, the 20th, with the game between Ecuador and Qatar. The Brazilian team will debut at the World Cup on Thursday, the 24th, against Serbia, at 4 pm. The games in Brazil will also be shown on the streamer.
Sobre a EstrelaBet
EstrelaBet is an entertainment company that operates with traditional sports betting, with fixed odds and several possibilities for predictions. The focus is to enhance for the customer, through bets on the site, all the experience he has during a sport event he wants to invest in.
The company is operated by BetterGames Entertainment, located in Costa Rica, and offers bets on several sports.