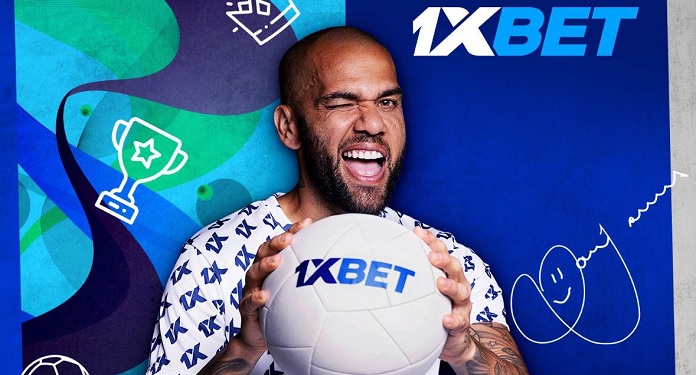 The most experienced player to be called up by coach Tite for the 2022 World Cup, Daniel Alves is the new global ambassador of the bookmaker 1xBet. The contract extends until 2024, marking the beginning of a long partnership.
"You know, 1xBet and I are very similar. They, like me, strive to be the best and set the highest goals. I managed to win more than 40 trophies in my career – I believe that our joint triumphs with 1xBet will also bring many new achievements. I am very happy to become an ambassador for such a top brand. There is a lot of excitement and pleasant surprises ahead. Don't miss it!", said the player.
In a statement, the sports betting company highlighted that "our partnership with Dani will be as successful as his playing career".
The Brazilian winger won 43 trophies in over 20 years in the sport, becoming the most awarded football player on the planet. He won several titles playing for Barcelona and PSG, which are partners of 1xBet.
In addition, Dani Alves played for other relevant teams such as Juventus, Sevilla, São Paulo and, of course, the Brazilian National Team. He recently moved into Mexican football with Pumas. On social media, the athlete is followed by millions of fans. On Instagram alone, the athlete has more than 37 million followers.
About 1xBet
1xBet is a betting company with over 15 years of experience. Brand customers can bet on thousands of events in over 60 sports. The company's website and app are available in over 60 languages. In addition to Barcelona and PSG, 1xBet also cooperates with other well-known sports clubs and organizations, for example – Italian Serie A and CAF.
Furthermore, 1xBet's partner portfolio includes popular eSports organizations such as Team Spirit, K23, Tundra Esports, OG Esports and MiBR. The bookmaker has repeatedly become a nominee and winner of prestigious awards such as the IGA, SBC, G2E Asia, EGR Nordics Awards and others.