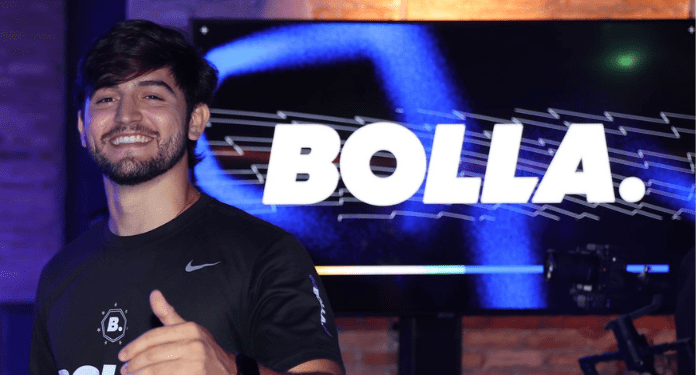 With the purpose of being different from all other companies in the segment, Bolla kicked off. bet and what is most modern in sports betting has officially arrived in Brazil. The launch of his brand and his project were celebrated at an event held at LabOf, a space dedicated to hype culture located in Vila Mariana, a neighborhood in the center-south region of São Paulo.
The event featured a presentation by digital influencer Micael Melo, whose TikTok profile has more than 3.1 million followers, along with more than 840,000 subscribers on Youtube and 340,000 followers on Instagram. All of Micael's social networks, including, connect directly with the target audience initially defined by Bolla. bet: Generation Z and Millennials.
In the presentation of the Bolla platform. bet itself, two features were introduced: Snap Bet™ and Bespoke Engine™.
The Bespoke Engine™ is a tool exclusively powered by the Bolla platform. bet a better adaptation of the platform to the bettor's preference through several analyzes that combine their interests for a personalized experience, while the Snap Bet™ system brings a differentiated UX with bets that can be placed through a single touch.
"We saw an opportunity to modernize iGaming with a user experience focused on the expectations and tastes of Gen Z and Millennials. The Bolla. bet arrived with a mission to make this experience relevant to the growing interest of today's public and not to be the bookmaker of our parents' generation," said Mike Rhinehart, official spokesman for Bolla. bet in Brazil.
Still at the inauguration event, Bolla. bet presented part of its marketing strategy and connection with Generation Z and Millennials.
Currently, Bolla has three official channels available on social networks: TikTok, Instagram and Twitter.
The combination of hype culture intertwined with Apostas + Crypto + Cultura can be seen not only in LabOf's choice to host the connection event with the Brazilian public, but also through digital actions where, in its social networks, it has become the #1 in sports betting on TikTok, with over 1 million likes in seven days and a reach of 45.1 million.
"Our platform was designed for a specific audience and we are seeing significant results. Understanding these habits is our duty and, therefore, we are attentive to all behaviors through functionalities and also via social networks such as Instagram and Twitter, which are integrated into our plan as a whole", concludes Mike Rhinehart.