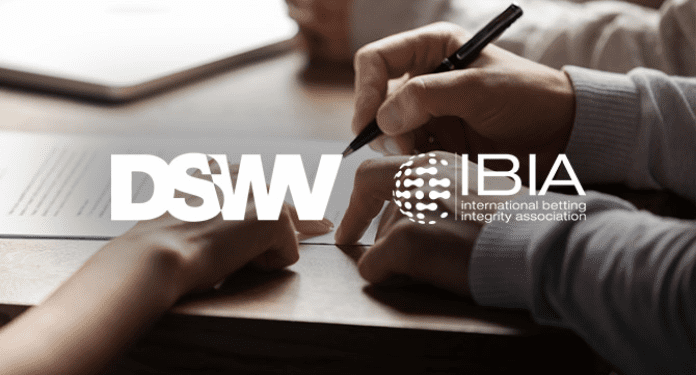 The German Sports Betting Association (DSWV) and the International Association for Betting Integrity (IBIA) have signed a Memorandum of Understanding (MoU) underlining their common goal of promoting a regulated sports betting market and the integrity of sport.
The two associations each represent a large number of important operators who constitute many of the leaders in the sports betting market in Germany and around the world. DSWV and IBIA have therefore agreed to work in partnership and coordinate their activities and efforts on betting and integrity-related issues.
In their joint projects, the associations will pool their experience in activities aimed at promoting a viable regulated sports betting market in Germany with high consumer channeling and related measures to protect the integrity of consumers, sports and operators.
DSWV President Mathias Dahms said: "The partnership between the German Sports Betting Association and IBIA is another welcome step forward for the German sports betting industry. With its many years of international experience and expertise in the field of integrity IBIA will support us in strengthening the regulated market and protecting against manipulation. Therefore, we look forward to many joint projects and constructive cooperation".
Khalid Ali, CEO of IBIA, said: "IBIA recognizes the important work that DSWV has done over the years in transforming the German regulated sports betting market. This market transformation is ongoing and betting integrity is a key part of this discussion".
"Indeed, the market offers a number of important opportunities and challenges for both our associations and their respective members. IBIA looks forward to working closely with DSWV to improve and protect the German sports betting market for consumers, sports operators and bettors. ", added Khalid Ali.