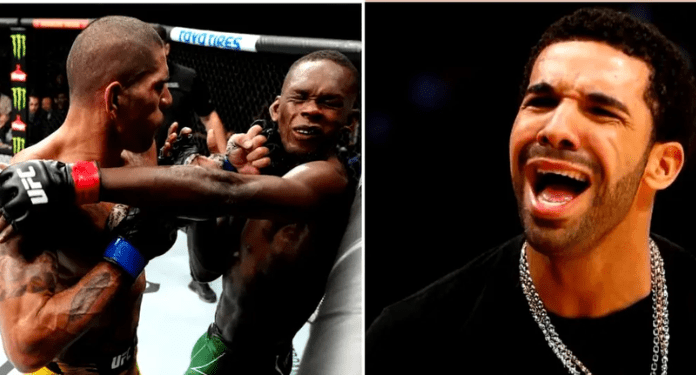 Shortly after releasing 'HER LOSS', his newest album, debuting at number one on the Billbaord 200, Drake was back in the news in the sports betting scene around the world, with another millionaire guess, this time at UFC 281. In the last editions of the competition in the year, the rapper made another big bet.
His most recent bet, before that, was at UFC 274, when he posted on his Instagram a bet of US$ 550,000 (about US$ 2 million) made on Justin Gaethje to emerge victorious in the fight against Charles Oliveira and win the title. of the UFC lightweights, but ended up losing.
Now, at UFC 281, Drake lost a $2 million bet after betting on Alex Poatan's defeat. In a fight with a cinematic story, the Brazilian knocked out Nigerian Israel Adesanya in the final round and became the UFC middleweight world champion, after clearly struggling against Adesanya in the previous rounds. Just like he did with Justin, Drake posted his hunch on his Instagram stories.
The rapper places all his bets on the Stake platform, an online cryptocurrency casino that has a partnership with the singer. In the partnership, Drake receives values ​​from the app for betting and, consequently, promotes the platform to the whole world.
The artist has bet more than $1 billion in recent months, according to rumors; having wagered on sports such as the NFL, NBA, UFC and Formula 1. After becoming Stake's ambassador in March, Drake shared that he would eventually participate in live betting events where real money and charitable donations will be involved.
"I will announce a date for an upcoming live event where I will play for real money and give it all to you because what's better than sharing love with my people [money emoji] stay tuned for details," he said. the rapper.